Berlin Criminal Defense Lawyer
Our Empathetic and Experienced Criminal Trial Attorneys Are Dedicated to Defending the Rights of Clients Facing Criminal Charges in Camden County and Throughout NJ
The law is understandably strict – sometimes harsh – when it comes to punishing different crimes. However, the burden of proof for convicting anyone of a criminal act lies with the prosecution and is held to strict standards as well. To be found guilty of a crime, your case must be investigated, relevant laws must be considered, and the evidence must convincingly prove your guilt. Doing all of this can be difficult, and there are many fine nuances and intricacies of the law – all of which we have ample experience dealing with – that can be used as a defense against crimes you are accused of having committed. Our Berlin criminal defense lawyer can help you in many ways. We will help you understand the charges you are facing. We will also explain to you which laws govern the crimes and charges you are facing. Contact us today for a free consultation. We provide expert advice – built on 30 years of legal and courtroom experience – to clients facing criminal charges in Berlin and throughout New Jersey.
Our Berlin Criminal Defense Lawyer Can Help You Understand Different Types of Crime, the Charges You Face, and How We Can Dismiss or Lessen Your Charges
First things first: there are many different types of crime, and our defense will be based on the type of crime you have been charged with and other relevant case specifics.
For example, burglary and armed robbery are both types of theft but both are treated very differently by the law. Similarly, the charges of drug crimes and DUI/DWIs will vary from case to case, based on your criminal history (if any), the extent or nature of drug use or intoxication in question, and when, where, and how the alleged crimes in question occurred. Speeding on the highway is different from speeding in a school zone. The same applies to drug crimes in different areas.
Details such as these can be the difference between a slap on the wrist and extensive jail time, and we can help you fight the charges and the applicable sentences that the prosecution levies against you. This may take the form of arguing that an aggravated assault case was simple assault or just a mistake, and therefore the felony charge should be downgraded to a lesser offense.
We can help with a wide range of crimes, so contact our Berlin criminal defense lawyer to learn about how we can help you with serious crimes such as:
We can also help fight disorderly persons offenses (known as misdemeanors in other states) that you may face, such as:
2C:33-2 Disorderly conduct
2C:39-5 Minor firearm-related offenses
2C:33-4 Harassment or intimidation
26:2B-16 Public intoxication or underage consumption
2C:29-2 Resisting arrest
2C:21-17 Identity theft
2C:20-2 Petty theft
The Experience, Skills, and Empathy of Our Berlin Criminal Defense Lawyer Can Help You Potentially Overcome the Charges You Face
We handle every case with the care, attention, and dedication it deserves. No legal point is too minor, and no evidence is too immaterial to disregard. We meticulously study each case and craft the appropriate strategies that can help lower or dismiss the charges you face. Our experience, skills, and empathy when working with clients are important parts of delivering the legal services and expert representation you deserve. We work closely with our clients to get their side of the story and to reconstruct events as they happened so that we can appropriately respond to the arguments of the prosecution.
With years of prosecutorial experience, Attorney John B. Brennan understands how criminal cases are built. He knows the tactics employed by prosecutors, where case weaknesses typically reveal themselves, and how to cast doubt on the reliability of evidence or witnesses. You can only be convicted if you are found guilty beyond a shadow of a doubt, and these tactics can prove to be critical to the success of your case.
Contact Our Berlin Criminal Defense Lawyer by Calling The Law Office Of John B. Brennan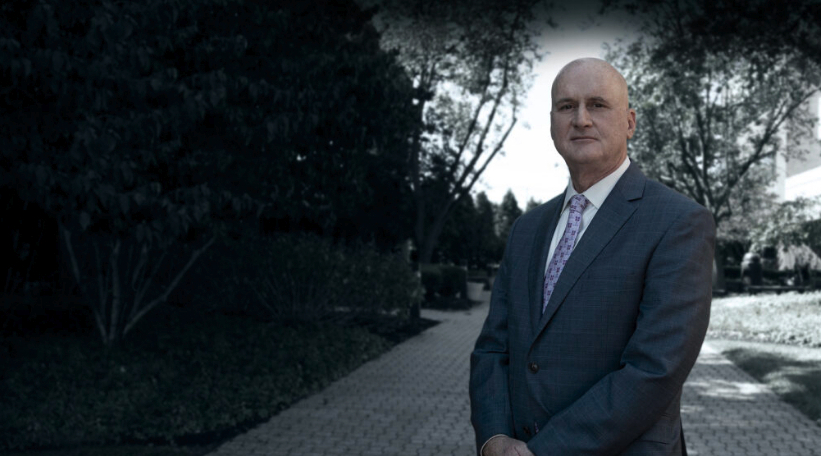 Please contact The Law Office of John B. Brennan for assistance with your criminal case. We will walk you through how we can assist you and what you need to know about the various laws that apply to your case. We provide free initial consultations, and we encourage you to speak with our Criminal Attorney in Berlin NJ before speaking with anyone else so that we can safeguard your innocence and protect your rights. Do not hesitate to reach out to us for fair and honest legal advice from true experts in criminal law.
About Berlin, NJ
Berlin is a borough in Camden County, New Jersey. The borough's population grew by over 20% between 2000 and 2010. Berlin was incorporated as a borough in the 1920s but was known in earlier times as "Longacoming." It was a stopping point for stagecoaches and is home to waterways, rail lines, and rich historical architecture.
Frequently Asked Questions About Criminal Defense In Berlin, NJ
FAQ: What charges may I face?
It all depends on the nature of the crimes in question, your track record, and the extent of harm or damage the crimes caused. For example, a simple traffic ticket may only involve fines of a few hundred dollars, but accidents involving extensive property damage or bodily injuries can lead to fines of thousands of dollars and even jail time. The same goes for drug crimes (how much and what kinds of drugs were involved), violent crimes (was anyone hurt, and where did the crime take place), and DUI/DWIs (do you have any priors or do you have a clean driving record). On a case-by-case basis, we will look at the details of your case and devise a defense and strategy that aims to seek a dismissal or at least minimize the fallout you face.
FAQ: Can my charges be dismissed?
That is one of our primary aims when representing you. There are several strategies we can use to dismiss your case. If we can show that your Miranda rights were violated when you were arrested, or that you were racially, socially, or religiously profiled, or that evidence against you was obtained illegally, we can seek a case dismissal. Similarly, if we can demonstrate that witnesses have an agenda against you or that evidence brought forth against you is inconsistent, unreliable, or untrue, we can attempt to dismiss your case. Contact our Berlin criminal defense lawyer to learn more about how we can help you fight the criminal charges you face.