Washington Township Criminal Defense Lawyer
Dedicated Criminal Trial Attorney Committed to Defending Clients Facing Criminal Charges in Gloucester County and Throughout NJ
There are many steps to a criminal defense case. It starts with an allegation, which can lead to your arrest and prosecution. If you are convicted, you can appeal. Each stage comes with higher and higher stakes for the accused, and the outcomes of your case can impact you for the rest of your life. Washington Township criminal defense lawyer John B. Brennan, with deep, relevant experience both as a prosecutor as well as a defense attorney, has the knowledge and breadth of experience to represent those accused of crimes in a court of law.
Regardless of the nature of the charges you face, we will dedicate ourselves to representing you, fighting for your best interests, and working toward a case dismissal or a lowering of the charges you face.
To learn more about how we can help you and why retaining the services of an experienced criminal defense attorney is crucial for the success of your case, contact attorney John B. Brennan today.
Experienced Washington Township Criminal Defense Lawyer Can Defend You Against Any Degree of Criminal Charge
There are many different types of crime and different levels of charges that we can represent you in, such as:
For each of the crimes listed above, there are different rules and laws that apply to how evidence is to be collected, what kinds of acts constitute a crime, what level of charges should be brought against the accused, and how harsh sentencing can be. In many cases, these rules are open to interpretation, which is why it is so vitally important that you speak with a criminal defense attorney. The wrong evidence, a harsh interpretation of the law, or ineffective representation in court can, for example, be the difference between facing a lesser or more serious offense.
With years of experience handling criminal cases and representing clients, John B. Brennan, Criminal Attorney in Washington Township NJ, has the skills and knowledge needed to secure your best interests in a criminal case.
Proven Legal Strategies Our Washington Township Criminal Defense Lawyer Can Adopt to Win Your Case
Successfully defending someone accused of a crime requires a thorough understanding of the law but also expertise regarding what kinds of defenses will work in different situations. For example, if a first-time DUI offender causes an accident that raises the DUI crime from a traffic violation to a felony charge, there are many ways such a crime can be defended. Either your attorney can argue that the damage or injuries caused by the accident are not significant enough to warrant felony charges, or he/she can argue that, as a first-time offender, a lower-level charge or even a dismissal with a warning is appropriate.
Knowing which defense to use – and when – can be the difference between getting off with no repercussions and serving time and facing other penalties.
Beyond the above, there are many tried and proven strategies we can adopt to handle your case, such as:
Showing that evidence obtained against you was obtained illegally.
Showing that you were stopped, searched, or detained illegally.
Showing that your rights were violated.
Casting doubt on the relevance, integrity, or impartiality of evidence or witness testimony against you.
These strategies can potentially lead to a case dismissal or a lowering of the charges you face.
Contact the Washington Township Criminal Defense Attorney with The Law Office of John B. Brennan Today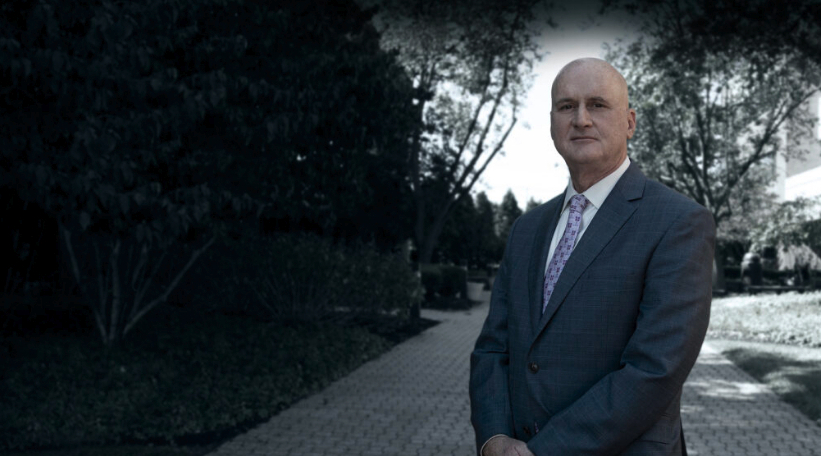 Criminal charges and convictions can impact you for years to come. This is why you must have an experienced criminal defense attorney on your side – someone who knows the law, the courts, and what can make or break a case. With 30 years of experience, Attorney John B. Brennan has the breadth and depth of experience that can help protect your rights and dismiss, reduce, or otherwise reach a positive settlement for the charges you face. Contact us today for a free, no-obligation consultation.
About Washington Township, NJ
Washington Township is located in Gloucester County, New Jersey. It has a population of roughly 50,000 and is Gloucester County's largest municipality. It is recognized as a leader for achievement in local government, education, and recreation, and is made up of a diverse group of smaller communities. It is a family community that provides excellent educational, recreational, and social programs, not to mention many retail, professional, and corporate businesses that are considered by many to be the finest in the area.
Frequently Asked Questions About Criminal Defense in Washington Township, NJ
FAQ: What can a criminal defense lawyer do for me?
Your attorney will put in the time and effort required when seeking a positive outcome of your criminal case. Positive outcomes are usually defined as a dismissal of the case, a reduction of the charges you face, or a not-guilty verdict. Starting with our free initial consultation all the way through to investigation, evidence collection, negotiation, courtroom arguments, and appeals, Washington Township criminal defense lawyer John B. Brennan will provide you with the high-quality, dedicated, and experience-based criminal defense representation you need to protect your rights and minimize any penalties you may face.
FAQ I've been charged with a disorderly persons offense. Is that serious?
Criminal charges are classified in New Jersey as either a disorderly persons offense (known as a misdemeanor in other states) or an indictable offense (felony). There are several levels of each type of offense. Higher-order felony charges are reserved for more serious crimes, so a disorderly persons or petty disorderly persons offense will carry lower charges and/or penalties than a felony. The same applies to felonies which are altogether more serious types of crime. For instance, some disorderly persons offenses carry sentences of between zero days and one year in jail and fines of up to a thousand dollars. Felony offenses on the other hand come with much harsher penalties, usually between six months and life in prison, and thousands of dollars in fines.