Gloucester City Criminal Defense Lawyer
Skilled Criminal Trial Attorney Compassionately Defends Clients Facing Criminal Charges in Camden County and Throughout NJ
Even if you are innocent, there are many ways and various scenarios in which you can face criminal charges. If you have been charged or implicated in a crime, we are here to help. At The Law Office of John B. Brennan, we understand that laws are open to interpretation and that not every case is as straightforward as it may at first seem to be. To be convicted of a crime, the prosecution must prove beyond a reasonable doubt that you are guilty, but there are many strategies that we can use to cast doubt or outrightly disprove the claims being levied against you. To learn more, contact our Gloucester City criminal defense lawyer today for a free and impartial evaluation by a seasoned legal expert.
Different Crimes Our Gloucester City Criminal Defense Lawyer Can Help You Overcome
Here are a few examples of different crime cases in which we can defend you:
Our goal is to dismiss the charges you face, but in some cases, the only option may be to go for a lower crime categorization (such as facing a disorderly persons offense instead of a felony) or seeking a reduced sentence. Once we have had a chance to review the specifics of your case, we can give you our honest, expert opinion on the best way forward to minimize the penalties and fallout you face from the charges brought against you.
How Our Gloucester Criminal Defense Lawyer Will Help You
There are many things we will do for you when handling your case, starting with an investigation into the legality of the charges levied against you and whether you were arrested legally. From there, we will look into how the evidence the prosecution has was obtained, and we will also question whether the charges you are facing are fair and commensurate to the crimes you are accused of having committed. Finally, we will represent you in court, argue your case on your behalf, and work towards reconciling – if applicable – with any victims or work directly on a settlement.
A conviction can stay with you for a lifetime, and simply being accused of a crime can turn your life upside down. It can affect you financially, mentally, socially, and professionally, and it can even restrict your independence and freedom. If convicted, you not only face the fines, jail time, probation, license suspensions, or other punishments that are levied against individuals found guilty of the crime in question, but you will likely have difficulty accessing basic services many take for granted every day, such as obtaining credit, renting a vehicle, or competing for employment.
The lifelong impacts of a conviction are too great to take even minor crime accusations lightly, so it is paramount that you work with an experienced and knowledgeable criminal defense attorney to prove your innocence or lower or dismiss the charges you face.
Contact The Law Office of John B. Brennan and our Gloucester City Criminal Defense Lawyer For Legal Assistance with Your Case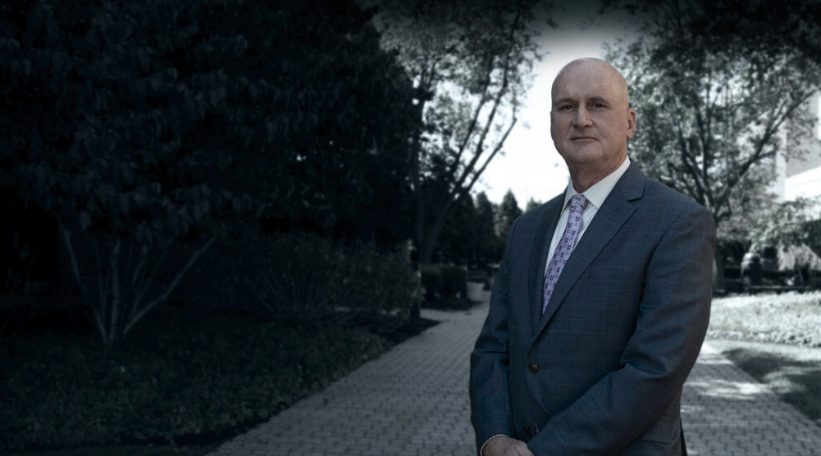 It can be difficult for a layperson to understand which of many different laws apply to their case. Furthermore, gathering evidence, refuting claims, proving your case, and rebutting charges can be difficult unless you have experience handling criminal cases. You must leave nothing to chance and speak with an experienced Criminal Attorney in Gloucester City NJ to review your case, gather evidence, and fight on your behalf.
At The Law Office of John B. Brennan, we have over three decades of experience handling cases of every type and fighting for the rule of law. We will vigorously defend you against whatever charges you may face, so contact us today for a free, private, no-commitment consultation.
About Gloucester City, NJ
Gloucester Township is a suburban community in Camden County, New Jersey. It is just a few miles from Philadelphia and about 50 miles from Atlantic City and is comprised of a cluster of neighborhoods that have made it a fast-growing municipality. The boundaries of Gloucester City used to extend from the Delaware River to the Atlantic Ocean, but it was divided in 1683 into two townships, with Gloucester Township taking its name from the cathedral city of Gloucester in England.
Frequently Asked Questions About Criminal Defense in Gloucester City, NJ
FAQ: What are the categories of crime in New Jersey?
In New Jersey, violations of the state's criminal code can be of the more serious variety (indictable crimes) or the less serious variety (disorderly persons and petty disorderly persons offenses) depending on the type of crime you are accused of having committed and the severity of harm or damage involved. 

INDICTABLE CRIMES:

(1) Crimes of the first degree – A first degree crime is the most serious crime we have in NJ such as murder, kidnapping, maintaining a drug manufacturing facility, etc. A first degree crime is punishable by 10-20 years in New Jersey state prison.
(2) Crimes of the second degree – Second degree crimes can include robbery, gun charges, sexual assault, drug offenses, etc. A second degree crime in New Jersey is punishable by 5-10 years in NJ state prison. 
(3) Crimes of the third degree – Third degree crimes can include drug charges, shoplifting, and aggravated assault. A third degree crime in NJ is punishable by 3-5 years in NJ state prison if convicted.
(4) Crimes of the fourth degree –  A fourth degree crime is the lowest level indictable (felony) charge we have in NJ and can include marijuana offenses, shoplifting, driving while suspended for a DWI charge, etc. These are punishable by up to 18 months in NJ state prison if convicted. 

DISORDERLY PERSONS AND PETTY DISORDERLY PERSONS OFFENSES:

Disorderly persons offenses –  Disorderly persons level charges in NJ (known as misdemeanors in other states) include shoplifting, simple assault, possession of marijuana under 50 grams, etc. These are punishable by up to six months in the county jail and a $1,000 fine. 
Petty disorderly persons offenses – These are the lowest level criminal offense we have in NJ and can include disorderly conduct, harassment, and simple assault by mutual fighting. PDP offenses are punishable by up to 30 days in county jail and a $500 fine. 

TRAFFIC OFFENSES:

A traffic offense is not a criminal charge, but if not handled properly, a speeding ticket, reckless driving charge, DWI charge, or another New Jersey traffic offense can become a serious legal problem. Pleading or being found guilty of a traffic offense in New Jersey may cost you a fine and jail time, loss of driving privileges, and years of higher auto insurance premiums.

FAQ: Do I need a lawyer for minor crimes?
Even minor crimes can have a serious impact. A conviction can stay on your record for life, and the accompanying fees, penalties, time away from work or family, and pressure associated with handling a criminal case can quickly overwhelm even the most tranquil of individuals. One mistake can have lifelong repercussions, so do not leave anything to chance. Have an experienced criminal defense lawyer in your corner fighting for your rights and welfare. We are just a call away and we provide free consultations and advice so that you know what you are getting and how exactly we can assist you with your case.