Burlington City Criminal Defense Lawyer
Experienced Criminal Trial Attorney Defends The Rights of Clients Facing Criminal Charges in Burlington County and Throughout NJ
Even if it isn't the first time you've been charged with a crime, the experience can be unnerving. For those facing charges of any kind for the first time, the experience can be life-shattering. Intimidation by police, handling questioning and being restrained or locked up, and not knowing what happened or what can happen are experiences that will live with you for life. What's more, if you are convicted, you can face harsh fines and penalties, including jail time. There is no reason to leave things to chance. Regardless of what happened or the nature of the charges you are facing, we can help. Our Burlington City criminal defense lawyer has the experience and legal knowledge needed to help reduce or dismiss the charges you face.
We are just a call away and we can help you make sense of everything that is happening. We will help you understand why you've been charged, what can happen if you are convicted, and how to defend yourself. Our initial consultations are free, and we pride ourselves on delivering unparalleled legal services to our clients in Burlington City and throughout New Jersey.
Criminal Cases Handled By Our Burlington City Criminal Defense Lawyer
We handle a wide range of criminal cases. Regardless of the type of crime you have been accused of committing and the specifics of your case, we are prepared to represent you inside and outside of the court to ensure you have a fair chance at clearing your name and beating the charges you face.
Common crimes we have vigorously defended clients for years include the following.
We can also help with violent crimes, white-collar crimes, federal crimes, and more.
Proven Strategies Attorney John B. Brennan Can Adopt To Win Your Case
Depending on the specifics of your case, there are many different strategies we can adopt to dismiss or lower the charges you face.
In New Jersey, as elsewhere, your guilt for a crime must be proven beyond the shadow of a doubt for the prosecution to secure a conviction against you. The prosecution's case must also be built on sound evidence and must have been performed within legal limits.
As such, we can lower the charges you face, cast doubt as to your guilt, or potentially dismiss your case if we can show that:
Evidence used against you was obtained illegally.
You were illegally or unfairly stopped or searched, perhaps due to racial, ethnic, or religious profiling.
The arresting officers did not have just cause to stop, search, or detain you.
Witnesses have an axe to grind against you and did not provide impartial testimony.
The charges you face are not commensurate to the crime in question.
You are a first-time offender and have an otherwise clean record.
These are proven approaches to defending your position and can potentially lead to a favorable outcome for the charges you face.
Speak with Our Burlington City Criminal Defense Lawyer Today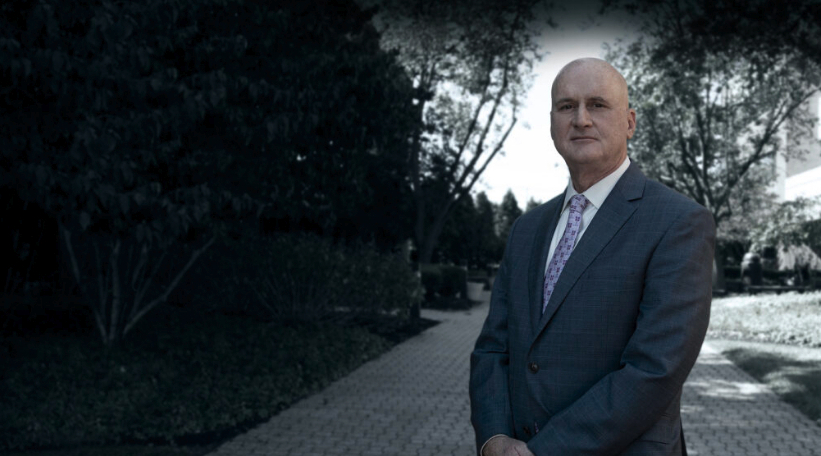 At The Law Office of John B. Brennan, we will provide you with a free, confidential consultation. During the consultation, we will walk you through what you need to know about the charges you're facing. You will have the opportunity to ask questions, seek clarifications, and understand the implications of what could happen. Based on the facts of the case, we will give you straightforward, honest advice about the best way forward based on years of trial and negotiation experience. Contact a Criminal Attorney in Burlington City NJ to learn more about how we can craft an effective defense for you.
About Burlington City, NJ
The City of Burlington, New Jersey is a treasure trove of American history. It is a suburb of Philadelphia and is where William Penn's Quakers founded West Jersey in 1677 and brought the belief that all races, sexes, nationalities, and religions deserve equal rights to the world. Today, the City of Burlington remains a diverse, caring community that welcomes and respects all residents and visitors alike.
Frequently Asked Questions About Criminal Defense In Burlington City, NJ
FAQ: What are some of the defense strategies you can use to defend me?
It depends from case to case. However, common defense strategies we could use include demonstrating that your Miranda rights were not read to you or that the police did not have just or probable cause to stop or search you. If we can demonstrate that you were the victim of racial, ethnic, religious, or social profiling, that can also be used to dismiss the charges you face, and irrespective of case specifics, we will always gather evidence and interview witnesses to craft a sound defense that can help you overcome the charges you face so that you can get your life back on track.
FAQ: What does it cost to hire a criminal defense lawyer?
Initial consultations with our office are free. As for other charges, there is no fixed answer. It all depends on the nature of the crime in question. Contact us today for a confidential, in-person discussion about the charges you face and what happened so that we can make informed decisions about how to help you.