West Deptford Criminal Defense Lawyer
Renowned Criminal Trial Attorney Represents Clients Facing Criminal Charges in Gloucester County and Throughout NJ
Criminal offenses can come with a range of penalties, including fines, jail time, a revocation of licenses, community service, probation, and restriction on many of your freedoms. A conviction can harm you in many ways, including emotionally, socially, and professionally. If you were charged with a crime, you should speak with an experienced West Deptford criminal defense lawyer as soon as possible.
At The Law Office of John B. Brennan, attorney John Brennan has the knowledge and expertise that can help overturn, dismiss, or lower the charges you face. From evidence collection to courtroom representation, and from negotiations to the handling of all relevant paperwork, he will assist, guide, and represent you throughout your case.
Our firm works diligently and tirelessly to defend our clients and can help you in a wide range of cases. Call a Criminal Attorney in West Deptford NJ today to learn how we can help you preserve your freedom and protect your best interests.
Crimes West Deptford Criminal Defense Lawyer John B. Brennan Can Help You Overcome
The Law Office of John B. Brennan handles a wide range of crimes, ranging from serious felonies to minor disorderly persons offenses. Some of these crimes come with fines of thousands of dollars and potential jail time. Some come with these as well as additional penalties such as license revocations, probation, the loss of voting rights, movement restrictions, and other limitations on what you can and cannot do. These restrictions can turn your life around in an instant and have long-term impacts on you, your family, and your loved ones.
Whatever legal challenges you may have and whatever the specifics of your criminal case, we are here to help. Criminal cases we routinely help our clients with include the following.
Theft, Burglary, and Robbery
Theft takes many forms, from stealing someone's intellectual property, robbing a store, and identity theft, tax evasion, and money laundering. Fraud and forgery are also crimes, and some crimes come with the use of force or weapons which can raise the stakes for the accused.
Violent Crimes
Domestic abuse, aggravated assault 2C:12-1, sexual assault 2C:14-2, kidnapping 2C:13-1, murder 2C:11-3, and arson 2C:17-1 are examples of violent crimes. Some of these crimes can involve property damage as well. Depending on the specifics of your case, violent crimes can come with years of jail time and the lifelong stigma of a conviction. We can defend against some of these charges, such as assault, by showing that you had a legitimate fear for your well-being or were forced to defend yourself when the crime in question was committed.
Cyber and Non-Physical Crimes
Intimidation, harassment, blackmail, stalking, and cybercrimes all carry serious charges. The law is deliberately specific when it comes to these crimes because the accused must be found guilty beyond the shadow of a doubt for a conviction. As a result, there are many ways we can cast doubt that you were guilty or that a crime was even committed.
Other crimes we can defend you for include:
Strategies that Can Help Win Your Case
Based on the nature of the crime in question and the evidence that the prosecution has against you, there are many strategies we can use to defend you, such as:
Proving you were not arrested or charged legally.
Proving that the evidence against you was obtained legally.
Showing that the charges levied against you are unfair.
Disproving, weakening, or casting into doubt the evidence or any claims that have been made against you.
Showing that you are outright innocent using witness statements or other evidence.
Working with the court and aggrieved parties – if applicable – toward reconciliation and/or a settlement.
Regardless of how strong or weak your case is, we will always fight for your best interests to the full extent of the law. This starts from the day we provide our free consultation through to court representation and the final resolution of your case. With our experience, knowledge of the law, and intricate understanding of how prosecutions build cases and defend their claims, we can cast doubt on the validity of their arguments, the relevance of their claims, and the integrity of other evidence obtained against you.
Contact a West Deptford Criminal Defense Lawyer with The Law Office of John B. Brennan Today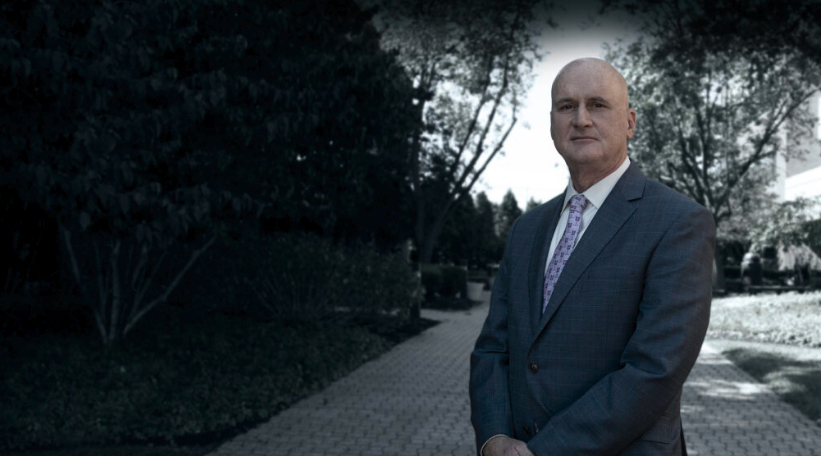 We are just a phone call away. Contact us for a free consultation and a private discussion of how we may be able to help lower or dismiss the charges you face. The experience and knowledge of a seasoned criminal trial attorney can be the difference between a case dismissal and a conviction that can stay with you for a lifetime, so do not leave anything to chance and entrust your case to Attorney John B. Brennan.
About West Deptford, NJ
West Deptford is located in Gloucester County, New Jersey. It has a population of roughly 20,000 and was named for Deptford, which was named after the English port of Deptford. It is a great place to live, work, and run a business and is strategically located along the Interstate-295 Corridor almost halfway between New York and Washington D.C. It is about 20 minutes by car to both Center City Philadelphia and the Philadelphia International Airport and is home to many leading companies and small businesses.
Frequently Asked Questions About Criminal Defense in West Deptford, NJ
FAQ: How can a criminal defense lawyer help me?
You need an empathetic and experienced attorney in your corner to help you understand the charges you face, what kinds of evidence can help clear your name, and what can help you overcome the charges that have been levied against you. To do this, we will gather evidence, investigate your case, and demonstrate – using our extensive knowledge of the law – how the charges or penalties you face are unfair or not commensurate with the crime in question. We will also use proven legal strategies to potentially dismiss your charges.
FAQ: What does it cost to hire a lawyer?
At The Law Office of John B. Brennan, we charge nothing for an initial consultation with our West Deptford criminal defense lawyer. During this evaluation, we will speak confidentially with you about the specifics of your case and provide you with honest, impartial advice and guidance on the best way forward. From there, if you retain our services, the cost depends on the nature of the crime and the charges in question. Contact us today to learn more about how we can help you, what kinds of legal services you may need, and how we can go about having your case dismissed, your charges lessened, or reconciling/settling with aggrieved parties or the court.