Camden Criminal Defense Lawyer
Experienced Criminal Trial Attorney Will Defend Clients Facing Criminal Charges in Camden County and Throughout NJ
Choosing an experienced and qualified attorney is an important part of any criminal defense. Without a dedicated attorney in your corner, it can be difficult to effectively defend yourself and safeguard your best interests in court. With the right attorney by your side, you can minimize the potential consequences of an arrest and may even be able to reduce or overturn the charges you face. If you or a loved one have been arrested or face criminal charges, we are here to help. Contact The Law Office of John B. Brennan. Our Camden criminal defense lawyer has a wealth of knowledge and the insight needed to handle the most complex of criminal cases. With extensive experience built on 30 years of legal work and a deep understanding of how prosecutors think, we can work together to overcome the charges you face.
Our Camden Criminal Defense Lawyer Actively Seeks Acquittals and Dismissals for Clients Facing Criminal Charges in Camden, NJ
We are committed to providing unmatched legal services. We vigorously advocate and represent our clients for crimes of different types, ranging from minor traffic offenses to murder, kidnapping, and more. Common cases we routinely handle for our clients include:
Some of the strategies we can use to avoid prosecution, reduce your sentence, or go for an outright dismissal include the following.
Demonstrating that the prosecution obtained evidence by violating your constitutional right against unreasonable search and seizure.
Exposing any potential biases or concealed motives of witnesses or the police, which can bring into question the reliability of their testimony.
Highlighting any inaccuracies or weaknesses in the prosecution's evidence to cast doubt on their legitimacy.
Using legal arguments and/or applicable precedents to prove your innocence, reduce your sentence, or show that you have grounds for not being charged or sentenced at all.
Why Securing the Services of an Experienced Camden Criminal Defense Lawyer Is Critical to the Success of Your Case
The law can be very complex, especially when it comes to criminal law. Not only are there different levels of crimes such as felonies and disorderly persons offenses (also known as misdemeanors in other states), but there are also sub-levels of each category, and the prosecution may seek a higher-order crime categorization based on the specifics of your case. For example, a simple DUI is considered a traffic offense, not an indictable crime (felony) or disorderly persons offense (misdemeanor). However, a habitual offender who has a DUI but causes an accident and significant damage or injuries in the process may face felony charges.
As your Criminal Attorney in Camden NJ, we will fight to not only lower the charges you face but we can cast doubt on the validity of the evidence collected against you, the reliability of witness statements, and the fairness of the charges brought forth by the prosecution. We will also gather evidence, interview witnesses, and represent you in court to make sure your rights are not violated and that you have the strongest legal defense possible that can lead to a dismissal or a lowering of the crimes or penalties you face.
To Speak with Our Camden Criminal Defense Lawyer, Contact The Law Office Of John B. Brennan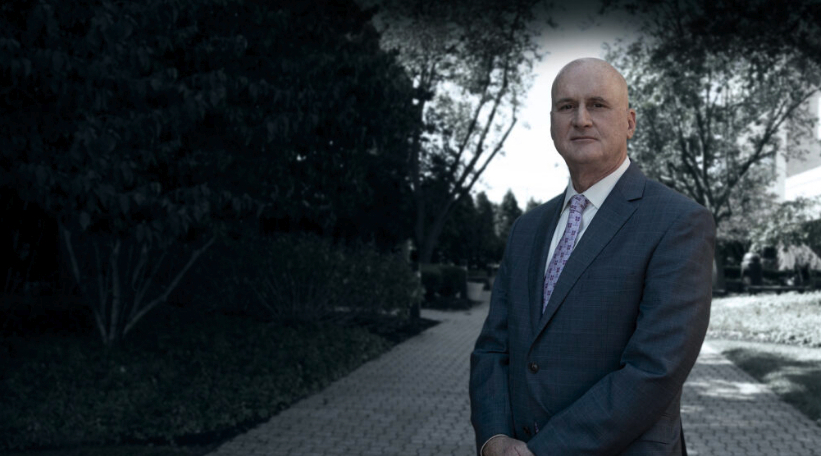 If you or a loved one has been arrested or is facing criminal charges in Camden, New Jersey, call us immediately. We provide free initial consultations, and we can help protect your interests during and after questioning by police and at any other time once you have been arrested or charged with a crime. You can speak freely with us and based on the specifics of your case, we will provide honest and impartial advice based on over 30 years of legal and prosecutorial experience. Do not speak with the prosecution, the police, or anyone else without an attorney in your corner. Contact us to learn more.
About Camden, NJ
Camden is the county seat of Camden County, New Jersey. It is located directly across the Delaware River from Philadelphia and is home to Rutgers University, Camden. The city has a population of about 80,000 and it is made up of over 20 different neighborhoods. It used to be a prosperous industrial city but has more recently become known for its high crime rate.
Frequently Asked Questions About Criminal Defense In Camden, NJ
FAQ: Does every criminal case go to trial?
No, and whether or not your case goes to trial is often up to you. If you take a plea deal – which we may not recommend depending on your circumstances – then you can avoid a trial, but in doing so, it means that you accept guilt for the crime in question. If you are not guilty and the case is not dismissed by the prosecution, then we recommend taking the case to trial. Every case is different, but with our vast experience handling criminal cases of every kind, we can provide you with the insights – and the defense – you need to successfully navigate the legal and court systems and lessen or drop the charges you face.
FAQ: What role does experience play in criminal defense?
The criminal justice system is notoriously complex and is always changing. One misstep can be the difference between a case dismissal and a conviction, and you cannot leave anything to chance when your life literally hangs in the balance. With years of experience handling cases as a prosecutor, our Camden criminal defense lawyer knows what to look for in cases of different types, common pitfalls and mistakes to avoid, and the kinds of preemptive strategies we can take to demonstrate to the court and jury that you are innocent.

At the Law Office of John B. Brennan, you have access to a seasoned and dedicated lawyer who has over 30 years of experience. We will tirelessly fight to get you the best results possible for your case. The subtleties and nuances of criminal defense can only be learned with experience, so contact us today for a free case evaluation and to see how we may be able to help you overcome the charges you face.