Glassboro Criminal Defense Lawyer
Experienced Criminal Trial Attorney Fights for the Rights of Clients Facing Criminal Charges in Gloucester County and Throughout NJ
If you have been charged with a crime, you may face fines, jail time, or other penalties, such as being placed on probation or house arrest. Too many people suffer over the long term for criminal charges that affect them socially, personally, and professionally. While being charged with a crime can be a life-altering experience, you are not alone, and a seasoned Glassboro criminal defense lawyer from The Law Office of John B. Brennan can represent you and fight for your rights, freedom, and welfare in court.
Many cases are determined on the basis of the statements of witnesses, assumptions of law enforcement personnel, and interpretations of the law made by the jurors, the court, or the prosecution. These statements, assumptions, and interpretations are not always fair; often, they are incorrect. However, with 30 years of experience, Attorney John B. Brennan has the skills, knowledge, and expertise to break down complex cases, thoroughly investigate the legitimacy of the charges you face, and fight for your rights in court.
Contact a Criminal Attorney in Glassboro NJ today to learn more about how he can defend you in your criminal case.
Glassboro Criminal Defense Lawyer John B. Brennan Can Help You Understand the Charges You Face and Will Represent You in Court
Crime is a public welfare issue. The law is designed to protect the welfare of the public against acts and different forms of harm that individuals and corporations can do to others. Common crimes we can represent you for include the following.
Theft
There are many forms of theft, such as illegally obtaining the intellectual property of someone else, robbing a business or home, and stealing someone's identity. Tax evasion, money laundering 2C:21-25, grand theft auto, and fraud are also examples of theft.
Physical Harm
In most cases, harming others constitutes a crime. Armed robbery 2C:15-1, assault 2C:12-1, domestic violence 2C:25-19, murder 2C:11-5, rape 2C:14-2, kidnapping N.J.S.A. 2C:13-1, and arson N.J.S.A. 2C:17-1 are all serious crimes that harm others or their property.
Intimidation and Harassment
While many crimes are physical, you can also be charged with non-physical crimes, such as breaking a restraining order, blackmail, harassment, and "sexting," which involves sending sexual messages or content using an electronic device. Non-physical actions that lead to harm, such as bullying that leads to suicide, can also constitute a serious crime.
Controlled Substance, Vehicle, and Gun Crimes
Many laws govern the use of controlled substances such as drugs and alcohol as well as vehicles and weapons. Using, producing, distributing, or harming others in any way that involves the above can constitute a crime.
In addition to the above, we can represent you for crimes and cases of other types, such as detention hearings, court violations, white-collar crimes, juvenile crimes, and more.
Attorney John B. Brennan Will Handle Your Case from Start to Finish
As your Glassboro criminal defense lawyer, John B. Brennan will help you understand the charges you face and will walk you through everything you need to know along the way. From evidence collection to interviewing witnesses and representing you in court, Attorney Brennan will fight for your rights and will strive to have the charges you face lowered or dismissed.
As a seasoned courtroom lawyer with years of experience as a prosecutor, Attorney Brennan understands how cases are built and how to break down and refute the accusations made against you. This experience can be the difference between a case dismissal, facing lower charges, or serving time in jail and facing other penalties such as fines, probation, community service, rehabilitation, and more.
Contact a Knowledgeable Glassboro Criminal Defense Lawyer at The Law Office of John B. Brennan Today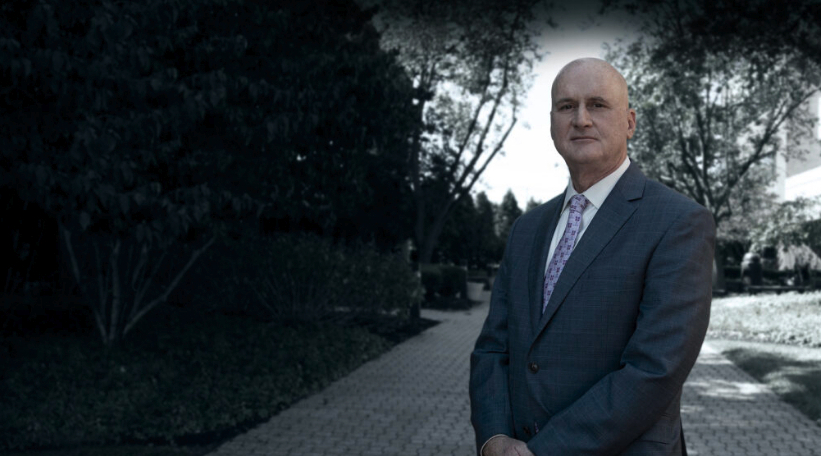 Speak with our team today for assistance with your criminal defense case. Crimes – and their accompanying sentences – are categorized based on many factors, including the accused's intent, the extent of any harm that was caused, and the overall seriousness of the crime. Non-serious crimes (disorderly and petty disorderly offenses) typically come with fines or short prison sentences. Felonies, on the other hand, come with significant fines and jail time. Our team is dedicated to protecting your welfare and freedom, so contact The Law Office of John B. Brennan for expert criminal defense guidance today.
About Glassboro, NJ
Located in Gloucester County, Glassboro has a population of about 20,000. With a rich history built on the manufacture of glass, Glassboro was established in 1779 and was first known as "Glass Works in the Woods." Over the years, the borough has changed in many ways, and today, it is a progressive community that is always creating an innovative future for itself. Thanks to its strategic location just a few minutes from Philadelphia and Delaware, Glassboro has a thriving cosmopolitan atmosphere with a downtown that is constantly being revitalized.
Frequently Asked Questions About Criminal Defense in Glassboro, NJ
FAQ: What will a lawyer do for me?
From start to finish, throughout your criminal case, a lawyer will help you every step of the way. This starts with determining whether you were arrested or charged legally and whether the charges brought against you are fair and commensurate with the crime in question. Your lawyer will also argue to disprove the claims that have been made against you, prove you are innocent, and weaken the arguments against you. Your attorney will also work to have any imposed sentences or fines reduced while working with the court and other relevant parties toward some form of reconciliation and/or settlement.
FAQ: Should I plead guilty to lower my sentence?
We generally advise against doing this without speaking to an attorney first, because by taking a plea bargain you are admitting guilt in exchange for a lower sentence, which immediately labels you as guilty of the crime in question even if you are innocent. Convictions can stay with you for years, even for life, and our job is to represent you and fight to have the charges you face dismissed. Depending on the specifics of your case, there may be a reason to go for a plea bargain, but you should speak with a Glassboro criminal defense lawyer from The Law Office of John B. Brennan first to determine whether doing so is in your best interests.