NJ College Student Defense Attorney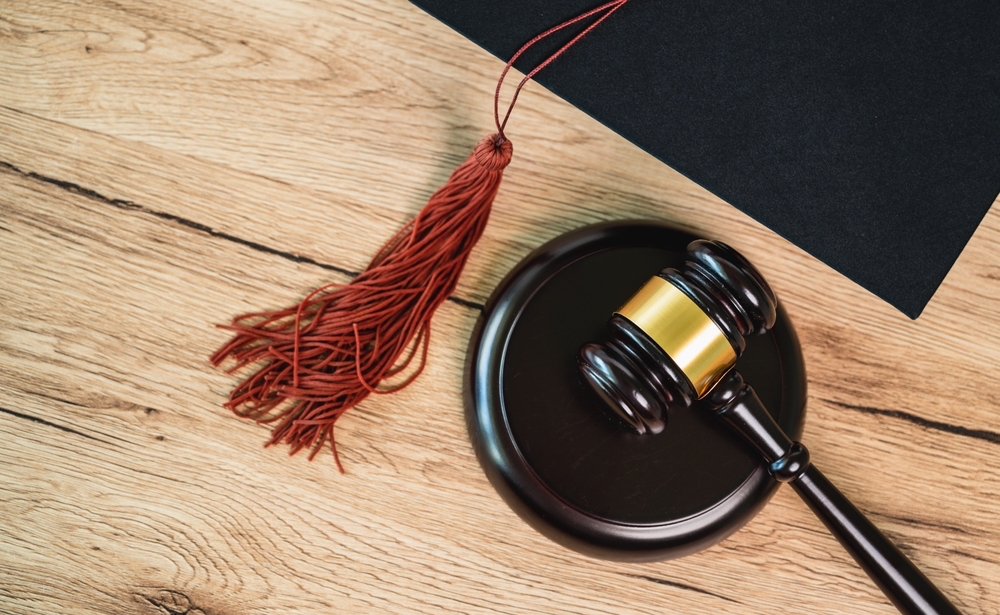 Experienced and Skilled NJ College Student Defense Attorney Defending College Students Against Criminal Charges In Burlington County, Camden County, Gloucester County, and Throughout NJ
Many college and university students view their college and university experiences not just as a time to learn but also as a rite of passage. Time in college is a period of transition for these young people about to enter the adult world. Many are curious and looking for ways to explore their boundaries. It isn't surprising that college students make mistakes due to the poor judgment of youth. The problem is that some of these mistakes are unlawful acts and could result in an arrest or disciplinary action. When this happens, you will need the help of an experienced NJ college student defense attorney.
Attorney John B. Brennan is an experienced and skilled New Jersey student defense lawyer. He has over 32 years of criminal law experience. He is well versed in the nuances of New Jersey's criminal proceedings as well as the educational disciplinary proceedings of many universities and colleges in the state. Whether you've been charged with underage drinking or Sexual assault, you can rely on the experience of Attorney John B. Brennan and his team for the most favorable resolution of your case.
Contact our law firm today to schedule a free consultation and take the first step to protect your freedom and your future. 
NJ College Student Defense Attorney at New Jersey's Colleges and Universities
When a student is arrested for a crime that occurred on-campus, their future is at stake. Not only are they facing charges against them in Municipal or Superior Courts, but also have to go through a disciplinary hearing at their college for violating the school's student code of conduct. The future can seem uncertain when you find yourself in this situation. Attorney John B. Brennan works to guide students and their families through the complex justice and school processes. He will appear on your behalf not just at Municipal and Superior courts but also at your disciplinary hearing.
Attorney John B. Brennan represents students at New Jersey Universities and Colleges including:
Atlantic- Cape Community College
Burlington County College at Rowan
Camden County College
College of NJ
Cumberland County Campus (Rowan University)
Georgian Court University
Mercer County College
Monmouth University
Ocean County College
Princeton University
Rider University
Rowan University
Rutgers University – New Brunswick and Camden Campuses
Salem County Community College
Stockton University
TCNJ
Thomas Edison State University
Attorney John B. Brennan is an experienced and skilled New Jersey student defense lawyer. He has a track record of successfully defending students and helping them avoid adverse consequences such as suspension or expulsion from their schools. Our team will work to protect your future and ensure your best interests are considered throughout the legal and school disciplinary process. You can rely on our experience, knowledge, and skills to mount the best defense on your behalf.
Reach Out to the Law Office of John B. Brennan for Consultation with an Experienced NJ College Student Defense Attorney
Have you been arrested on a college campus in New Jersey? An arrest or criminal charge for a campus incident can be daunting for a college student. Contact the Law Office of John B. Brennan for a free and confidential consultation with an experienced NJ college student defense attorney. Attorney John B. Brennan will review your case and help you find the answers you need. Learn about your rights and options as well as the best way to approach your case. You can rely on Attorney Brennan's experience as a criminal defense attorney to help you achieve a favorable outcome. 
Contact our law firm today to schedule your free consultation. 
Frequently Asked Questions about College Crime in New Jersey
What is the impact of an arrest on a student's education?
New Jersey's colleges and universities including Rowan, Rutgers, College of NJ, Stockton, and Rider implement a code of conduct that all students and other members of their community must adhere to. Different schools also have policies and procedures that are unique to the school. How an educational institution handles an arrest will therefore vary. However, in general, many schools will investigate allegations of violating their code. Schools do this independently of the police. They may also hold a hearing to discuss the matter. A ruling will be given during this hearing that will have an impact on the student's education. If you are found to have violated school policies, your punishment may be harsh. Punishments often range from receiving a reprimand for your behavior to suspension or expulsion.

If you have been accused of violating school policy or committing a crime on campus, you should contact the Law Office of John B Brennan for representation by an experienced NJ college student defense attorney. Our team will fight to protect your rights and minimize the impact of the arrest on your education.
Can I be arrested for drinking on campus in a New Jersey college?
Yes. Universities and colleges may seem to turn a blind eye to the consumption of alcohol on their campuses. However, they in fact adhere to state laws about alcohol consumption. This means that if you are found violating the law even on campus, you will be subject to arrest. Most students are under the age of 21, which is the legal age for consuming alcohol in New Jersey. You could be arrested for underage drinking. Other common violations students are arrested for include drinking in public, driving under the influence of alcohol, and other alcohol-related offenses.

If you have been arrested on campus for an alcohol-related offense, you should contact the Law Office of John B. Brennan. We are experienced in representing students in a variety of alcohol-related violations. We will work to pursue a positive outcome on your behalf.