New Jersey Drug Induced Death Charge Attorney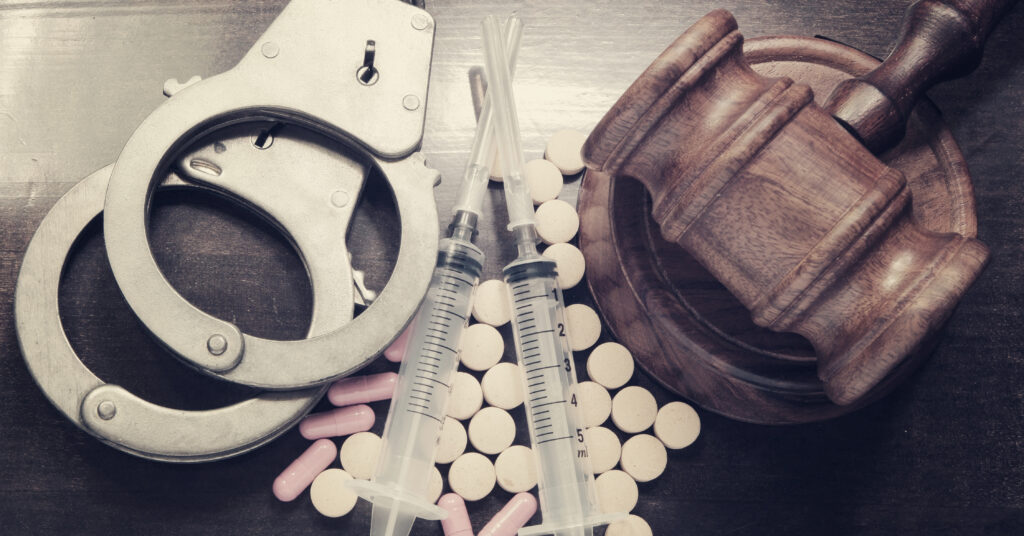 Skilled Criminal Defense Lawyer Represents Clients Accused of Causing a Drug Overdose Death in Burlington County, Camden County, Gloucester County, and Throughout NJ
New Jersey drug induced death charge attorney John Brennan of the Law Office of John B. Brennan represents individuals facing criminal charges for causing someone else's death through the illegal distribution and sales of a controlled substance. These allegations are serious, but we have extensive knowledge of the criminal justice system that we're ready to put to work on your behalf.
If you're up against a drug overdose death charge, you don't have to fight alone. Contact us for a free consultation with our dedicated New Jersey criminal defense attorneys to begin immediately preparing for your case.
A Trusted New Jersey Drug Induced Death Charge Attorney at the Law Office of John B. Brennan Will Vigorously Defend Your Rights
The victim in the case may be a good friend or a loved family member. We are sorry for the tragedy that has occurred. It is our goal as attorneys to help you through this trying time by pursuing your rights and protecting your future. We represent clients in Camden County, Burlington County, and throughout New Jersey, and offer a free, no-obligation consultation to go over the specifics of your case. Contact us today for more information.
About N.J. Statute § 2C:35-9
N.J. Statute § 2C:35-9 harshly penalizes selling or distributing drugs when a death occurs. The state does not have to prove that the person responsible intends for a death to occur. It's also not a defense that the victim consented to take the drugs.
Elements of N.J. Statute § 2C:35-9 are:
The defendant sold or distributed a drug
A victim died from using the drug
The drug was lysergic acid, methamphetamine, or a schedule I or II controlled substance
No intervening causes make it unfair to impose liability on the defendant for what happened
Defenses in Drug Dealing Causing Death Charges
Although § 2C:35-9 drug dealing causing death charges are extremely serious, there are many viable defenses that may be used to fight the charges. For example, the defendant in New Jersey v. Ferguson successfully fought the charges on the grounds that the state lacked jurisdiction to file charges in the state. In the Ferguson case, the death occurred in another state that did not have a similar criminal offense.
In another case, New Jersey v. Lauren M. Dorff, the defendant moved to throw out her statement to the police. A detective suggested to the defendant that she didn't need a lawyer if she hadn't done anything wrong. In making the statement, the police improperly coerced her to make say things against her interests. The court ruled that the police violated the woman's constitutional rights, making the statement inadmissible against her.
These are two real examples of defending against allegations of distributing drugs causing death. Other defenses may include:
Insufficient proof of any element of the charges
Constitutional challenges; police procedure violations
An intervening cause that was the true cause of death
The defendant was just another user of the drug and did not distribute the substance to the victim
Other events made the death inevitable; the drug use was not the cause of death
Witnesses are not credible, there are reasons to question the reliability of the state's version of events
Drug cases often depend on the reliability of witnesses. One of the ways that an experienced New Jersey drug induced death charge attorney at the Law Office of John B. Brennan can help you is by aggressively challenging the state's presentation of witnesses. Even medical and scientific information presented by state witnesses should be scrutinized. You may have multiple defenses available to you. Our legal team puts in the hard work to reach the most successful outcome in your case.
Jail Time for Drug Overdose Death Charges
Drug overdose causing death is a crime of the first degree, indictable offense. A person who is convicted faces a 10-20 year prison sentence with a 15-year presumptive term. They also face a fine of up to $200,000 and a suspension of their driver's license from six months up to two years.
The court may sentence the defendant to jail time within the range of possible penalties. If the defendant is not convicted, they do not have any sentence or court-imposed penalties. If the defendant chooses to plead guilty to a lesser offense, or if they are convicted of a lesser offense, they face the reduced penalties associated with that offense only.
How an Experienced New Jersey Drug Induced Death Charge Attorney Can Help You
Are you accused of causing an overdose death? If so, a qualified New Jersey drug induced death charge attorney at the Law Office of John B. Brennan can help. We are aggressive criminal defense lawyers with proven results. Let former Burlington County prosecutor John Brennan put his experience to work throughout your case, including:
Helping you respond to an investigation or interview requests before charges are filed
Representing you at your arraignment; preventing errors early on that may damage your case
Securing bond and favorable pretrial release conditions
Initiating independent scientific testing and securing unbiased medical experts as needed
Conducting interviews with witnesses and gathering statements
Evaluating constitutional issues and the conduct of the police
Exposing police errors and failure to follow proper procedures
Choosing a fair jury and challenging juror bias
Filing preliminary motions to suppress evidence
Challenging witness testimony and utilizing effective cross-examination
Presenting evidence and making arguments to the jury
Helping you create an aggressive criminal defense requires strategy, trial advocacy, and relentless pursuit of your rights. Each case needs a unique approach based on the circumstances. Our criminal defense attorneys pursue every aspect to get results.
Contact a Top Rated New Jersey Drug Induced Death Charge Attorney at the Law Office of John B. Brennan Today for a Free Consultation
When you need a trusted New Jersey drug induced death charge attorney near you to defend your rights, contact the Law Office of John B. Brennan. Our award-winning team has a reputation for excellence. We don't just rush into an easy plea deal that doesn't represent your best interests. Instead, we go the extra mile to reach the most successful outcome in your case.
Our most important critics are our satisfied clients. What matters to us is the result we get for you. Let us put our resources to work to protect your rights.
Immediate Consultations Available With a Dedicated New Jersey Drug Induced Death Charge Attorney
Hiring the right defense team is vital to protecting your future and your freedom. When you work with the Law Office of John B. Brennan, you have hard-hitting defense lawyers with a track record of success.
We know that your reputation, freedom, and future are at stake. Let us pursue all possible defenses to reach the best possible result for you. Contact us today.
Frequently Asked Questions (FAQs) About Facing Criminal Charges for Causing a Drug Overdose Death in New Jersey
Is it possible to fight my drug-induced death charge based on the deceased's intentional misuse and abuse of the drug?
Unfortunately, no. New Jersey law does not allow a defendant to argue or defend this charge on the basis that the victim was a drug addict, misused, abused, or otherwise contributed to his or her own death. Even if the victim's death was a result of their own negligence while using the drug, you can still be held liable. For instance, if the victim intentionally overdosed, you, as the seller or distributor, can still be prosecuted for their death.
Will I also be facing a manslaughter or murder charge on top of a drug induced death offense?
No. There is no evidence of the Attorney General of the State of New Jersey or a County Prosecutor attempting to also pursue a manslaughter or murder violation on top of a drug-induced death charge. However, New Jersey law does allow for the state to concurrently charge a defendant with drug induced death and related charges, such as drug possession and distribution.