Willingboro Criminal Defense Lawyer
Meticulous and Relentless Criminal Defense Attorney Persuasively Defends Clients Facing Criminal Charges in Burlington County and Throughout NJ
Whether you face a minor traffic infraction or more serious charges, criminal charges can bring with them fines, penalties, a loss of privileges, and jail time. Not only will you have to endure the pain, stress, and worry of handling the charges as your case is underway, but if you are convicted, you, your family, and your personal networks can suffer an unfathomable loss. You will likely lose many of your basic freedoms if locked up, and having a conviction on your record can impede upward economic mobility, job opportunities, and even access to basic services such as loans, car rentals, and accommodation. Our Willingboro criminal defense lawyer has spent years fighting on behalf of clients who have been charged with crimes of every imaginable type.
Whether you face minor or serious charges, we are here to help. We will walk you through everything you need to know about the charges you face, the laws that govern the crimes in question, and what we can do to vigorously defend your best interests.
It all starts with a phone call. Contact The Law Office of John B. Brennan today. Whether you need help handling police questioning or are looking for advice on how to proceed with your case, we are here for you.
Types of Criminal Charges Handled By Our Willingboro Criminal Defense Lawyer
We handle a wide range of criminal cases. These include:
Whether the charges you face are minor or serious, and irrespective of the evidence for or against you, our job is to secure your welfare and reduce or dismiss the charges you face. We understand the law, how cases are crafted by the prosecution, and the kinds of strategies that can work in your favor. The sooner you retain the services of our team, the sooner we will be able to get to work devising a plan that can work for you. Contact a Criminal Attorney in Willingboro NJ today to get started.
Our Willingboro Criminal Defense Lawyer Will Handle Your Case from Start to Finish
Attorney John B. Brennan is a compassionate, experienced, and understanding criminal defense attorney. With years of experience handling criminal cases of every kind, he understands that every case is unique and that every individual has the right to a sound legal defense.
To maximize the chances of winning your case, our team will:
Investigate the case to determine whether any of your rights were violated or any laws were broken when building a case against you.
Interview witnesses and obtain the testimony of experts to determine whether the prosecution's case is valid.
Walk you through every step of the legal process so you know what you need to do, what to expect along the way, and when.
Negotiate with relevant parties and represent you in court.
Fight to lower or dismiss the charges you face using proven legal strategies that apply to the charges at hand.
Contact The Law Office of John B. Brennan and our Willingboro Criminal Defense Lawyer For A Free Consultation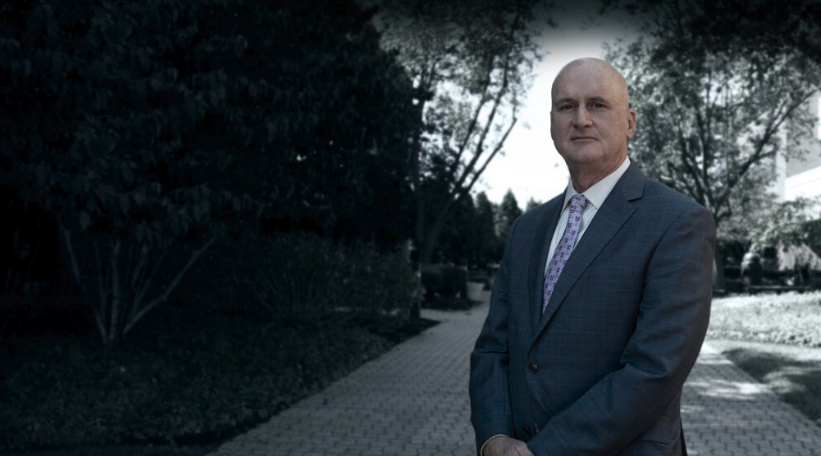 If you have been accused of committing a crime, you must protect yourself. The earlier you have an experienced criminal defense attorney in your corner, the better your chances of having a positive result. With years of relevant experience and an encyclopedic understanding of the law, we can help craft a solid defense for you and fight the charges you face. We will strive to lower or dismiss the charges that have been levied against you, so contact The Law Office of John B. Brennan and our Willingboro criminal defense lawyer today for a free consultation.
About Willingboro, NJ
Willingboro Township is a township in Burlington County, New Jersey. It is a suburb of Philadelphia and has British roots going back to the 17th century. Abraham Levitt and Sons purchased and developed Willingboro land in the 1950s and 1960s as a planned community in their Levittown model, which gained national attention for the discriminatory policies it adopted. Today, the township boasts a diverse ethnic and demographic mix of people from different backgrounds, cultures, and religions.
Frequently Asked Questions About Criminal Defense in Willingboro, NJ
FAQ: How long does it take to resolve criminal cases?
It all depends on the specifics of your case and the nature of the charges you face. If you face minor charges such as a minor traffic violation and are willing to plead guilty to get on with your life, your case could be resolved in as little as a few weeks. On the other hand, complex financial crimes and serious crimes such as murder, armed robbery, or sex crimes can take years to resolve. For every case, the best option you have is to speak with a seasoned criminal defense attorney who will take the time to gather evidence, interview witnesses, and develop a smart, airtight strategy for you. The sooner you speak with an experienced attorney to prepare your defense, the sooner you will be on your way to resolving the charges you face.
FAQ: The police have asked me to come in for questioning. What should I do?
Anything you say to the police can and will be used against you in a court of law. Therefore, you should contact our team for assistance first. We will handle all questions for you and will make sure you are not coerced, intimidated, or otherwise dealt with unjustly. Without experience in criminal cases and knowledge of the laws that govern such cases, it is unlikely that you will be able to successfully handle a discussion with the police by yourself. Helping you and protecting your best interests is our job, so call us for the legal guidance and protection you need and deserve.