Maple Shade Criminal Defense Lawyer
Certified Criminal Trial Attorney Vigorously Defends Clients Facing Criminal Charges in Burlington County and Throughout NJ
Have you been charged with a crime? Having criminal charges levied against you can turn your world upside down. What's worse, a conviction can forever change the course of your life. Depending on the crime and charges in question, you may face penalties, revocation of basic rights such as the ability to drive or vote, and jail time. Convictions can have a lasting impact on every facet of your life, from your personal and professional life to the ability to pursue your interests and make the most of work opportunities. Navigating the complexities of our criminal justice system can easily overwhelm you, especially if you are not familiar with the rules and laws that govern crimes of different types. If you are facing charges of any type, you should speak with an experienced Maple Shade criminal defense lawyer.
With your best interests in mind, our Maple Shade criminal defense lawyer has the skills, expertise, and experience that can help you manage your case. Based on the specifics of your case, we will walk you through everything you need to know, from the statutes of limitations that apply to your case to the evidentiary requirements and court and legal proceedings that you need to be familiar with. We will protect your constitutional rights and ensure that every possible legal avenue for dismissing or overcoming the charges you face is pursued.
With years of experience representing clients in Burlington County and throughout New Jersey, we handle every type of criminal case. Contact us today for a free consultation. We understand how overwhelming it can be to be charged with a crime, but remember that you are never alone, and we are here to help you.
Criminal Cases Handled by Our Maple Shade Criminal Defense Lawyer
Attorney John B. Brennan has extensive experience handling a wide range of criminal cases, including:
Depending on the severity of the crime in question, you can face either a disorderly persons offense (known as a misdemeanor in other states) or a felony charge. Felonies are serious crimes such as kidnapping, arson, and armed robbery, but even lower-level crimes such as DUI/DWI can reach the level of a felony if an infraction leads to serious damages, loss of life, or a habitual offender is found guilty of an otherwise non-serious crime.
Whatever situation you may face, a dedicated Criminal Attorney in Maple Shade NJ can help you handle the charges and navigate the legal processes involved in your case.
Our Maple Shade Criminal Defense Lawyer Fights for the Rights of Clients Facing Criminal Charges
In New Jersey, you can only be convicted of a crime if you are proven guilty beyond a reasonable doubt. This provides us with many effective strategies to fight the charges you face.
Based on the specifics of your case, we will gather evidence, interview witnesses, and devise a defense strategy that can help lower or dismiss the charges you face. Some of the more effective defenses we can use include:
Demonstrating that your Miranda rights were violated.
Taking the 5th and defending yourself against self-incrimination.
Demonstrating that you were a victim of racial, ethnic, religious, social, or economic profiling.
Proving that there is a lack of evidence to convict you.
Raising objections about how you were stopped or arrested (questioning probable cause).
Proving that you were the victim of an illegal search and seizure.
If any of the above apply to you, you may have grounds for having the charges that were brought against you dismissed altogether.
Schedule A Free Consultation Today with Our Maple Shade Criminal Defense Lawyer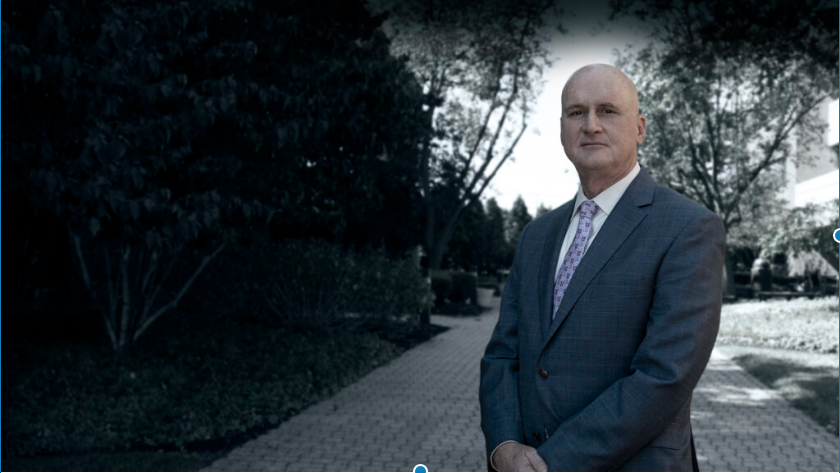 Whatever charges you may face, we are here to help. Contact our Maple Shade criminal defense lawyer for a free consultation. We will walk you through everything you need to know about your case and will fight your case to the full extent of the law.
About Maple Shade, NJ
Maple Shade is a quiet, friendly town of about 20,000 people. It was originally formed as Chester Township, but the name was changed to Maple Shade township based on the results of a referendum passed in November 1945. The township is home to great schools and has pleasant weather and is just 20 minutes from Philadelphia.
Frequently Asked Questions About Maple Shade, NJ Criminal Defense
FAQ: What happens if my case goes to trial?
If your case goes to trial, a jury will first be selected. We will exclude jurors who we feel may have reason to be unfair to you or who may be unable to remain impartial when deliberating your case. Next, the prosecution will present its case against you, and we will cross-examine. After cross-examination, we will present our evidence and witnesses, and the prosecution will cross-examine. The prosecution and defense will then give their closing arguments, and the jury will decide whether you are guilty or not guilty.
FAQ: Should I take a plea deal?
It depends from case to case. You should always speak with an experienced criminal defense attorney first. We will evaluate the evidence against you and will be able to make a judgment as to whether a plea deal would be fair and reasonable. We may be able to help reduce the charges you face or come up with a better plea arrangement, such as no prosecution and no criminal record. Contact us today to learn more about your legal rights and options.