Deptford Criminal Defense Lawyer
Experienced Criminal Trial Attorney Staunchly Represents Clients Facing Criminal Charges in Gloucester County and Throughout NJ
It can be extremely unnerving to be charged with a crime, especially if you are innocent. Unfortunately, all too often, people are charged with crimes they did not commit or are charged with serious offenses and are handed harsh penalties when the law entitles them to various forms of leniency such as probation, community service, or warnings for infractions of the law. If you were charged with a crime, we are here to help. Deptford criminal defense lawyer Attorney John B. Brennan has years of experience handling criminal cases for residents of Gloucester County and throughout New Jersey. If you have legal issues related to crimes of any kind, we are just a call away. Contact us for assistance with your case.
Types of Crimes Handled by Our Deptford Criminal Defense Lawyer
No case is too small, and no charges are too complex for dedicated Deptford criminal defense lawyer John B. Brennan. Our firm handles a wide range of cases for clients of every type and can use battle-tested legal strategies to dismiss or lower the charges you face – as well as the fines and penalties that can be imposed on you.
Criminal cases we handle include:
Sex crimes 2C:14-2
Various forms of theft
Vehicular crimes 2C:11-5.3
White-collar, financial, and federal crimes
Drug 2C:35-10 and weapon crimes
Threats, blackmailing 2C:20-5, stalking 2C:12-10, and harassment 2C:33-4 crimes
Cybercrimes 2C:20-25
Resisting arrest 2C:29-2, breaking restraining orders, and violating probation
Trespassing N.J.S.A. 2C:18-3
The body of federal and state laws that govern everyday interactions can be very complex, and some crimes may be governed by one set of laws while different circumstances may require another set of laws to apply to your case. Similarly, the evidentiary requirements to secure a conviction ("Beyond the shadow of a doubt") are very strict, and there are many ways we can cast doubt as to your guilt or involvement in a crime. This only works, however, if you have extensive knowledge of the applicable laws and the various strategies that can be used to deconstruct the prosecution's case.
Attorney John B. Brennan has years of experience as an attorney – as a prosecutor as well – and can design a watertight defense for your case based on the specifics involved. Contact a qualified Criminal Attorney Deptford NJ from our firm today to learn more about how we can help you.
How Deptford Criminal Defense Lawyer John B. Brennan Will Fight Your Case
There are several tried and tested strategies we can use to defend you in court. Based on the specifics of your case, Attorney John B. Brennan may be able to have your case dismissed or your charges and their associated penalties lowered using one of the following legal tactics.
Determining if You Were Arrested Lawfully
The police must have a valid reason to stop, search, or arrest you? Without reasonable suspicion to believe that you did something illegal – a concept known as just cause – it can be illegal for the police to stop, search, or arrest you. If they did, or if we can show that you were racially, religiously, or socially profiled, we can potentially dismiss your case.
Determining if Your Rights Were Violated
You have a Constitutional right to not be searched illegally or detained without cause. You also have the right to call your lawyer and have your Miranda rights read to you. If any of these rights were violated, we can potentially dismiss your case.
Thoroughly Investigating Your Case and Representing You in Court
We will also gather evidence, examine the evidence of the prosecution, interview witnesses, and build a fact-based defense for you. We will represent you in court, handling all of the legal and filing paperwork on your behalf, and negotiate with relevant parties such as aggrieved victims or other entities to work toward a settlement, a lowering of the charges you face, or other lower-level penalties if the case cannot be dismissed.
Contact Deptford Criminal Defense Lawyer John B. Brennan Today for Assistance with Your Case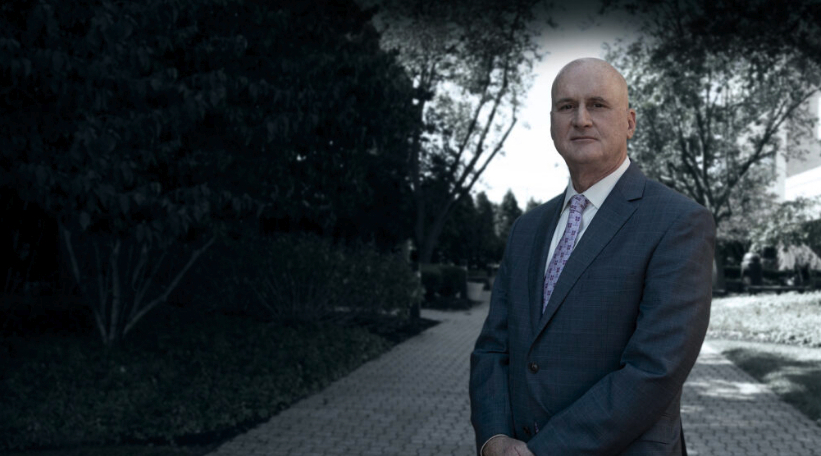 It can take time to build a case and craft a solid defense against the charges you face. Contact Deptford criminal defense lawyer John B. Brennan today to learn more. Attorney Brennan has decades of experience handling complex criminal cases and will walk you through everything you need to know about fighting your charges, representing you in court, and arguing for case dismissal or a lowering of the penalties you may face.
About Deptford, NJ
Deptford is located in Gloucester County, New Jersey. It has a population of roughly 30,000 and was originally known as Bethlehem. It is a suburb of Philadelphia and is just 50 miles from Atlantic City. In 1975, Deptford Mall opened, forever changing local shopping habits. It is still Gloucester County's only indoor shopping center, and the local community boasts considerable diversity and is home to great schools and recreational facilities.
Frequently Asked Questions About Criminal Defense in Deptford, NJ
FAQ: What kinds of penalties might I face?
It depends on the nature of the crime and the extent of damage or harm involved. If you've been charged with a disorderly persons offense (a lower category of crimes), you will face less jail time and lower fines than those associated with felonies (a higher category of crimes). Within each category, there are also levels, so a first degree felony is more serious than a third degree felony, and the same applies to disorderly persons and petty disorderly persons offenses. One strategy we can employ is to have the categorization of your crime lowered so that you can potentially get off with just a warning or non-serious penalties such as community service or probation.
FAQ: Do I really need an attorney?
Criminal cases can be complex, and one misstep or one uninvestigated piece of evidence can be the difference between a case dismissal and a conviction – as well as its associated fines and penalties – which can stay with you for life. Do not hesitate to contact our Deptford criminal defense lawyer today. Attorney John B. Brennan has years of experience as a prosecutor and is a recognized legal expert. He knows how prosecutions build and present cases and his knowledge and expertise can prove to be vital in defending your best interests and successfully fighting the charges you face.