How to Get Help for Domestic Violence Over the Holiday Weekend
December 20, 2021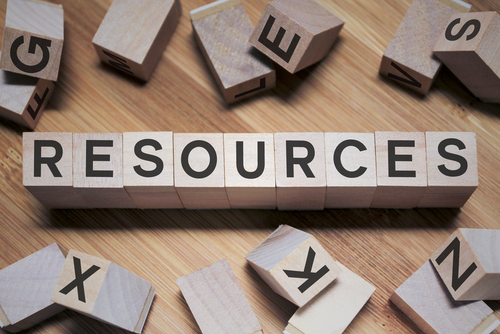 Domestic violence doesn't take the holidays off. In fact, it can leave victims of domestic violence feeling helpless with nowhere to turn. The holidays often include alcoholic celebrations, which can also make domestic violence concerns more common. Many agencies may close for the holidays, leaving some to feel like they're left to deal with the situation alone.
Here are a few resources you can turn to if you need help with domestic violence over a holiday weekend.
Obtain a Temporary Restraining Order
A temporary restraining order (TRO) provides you with temporary relief, allowing you to figure out a safety plan. In most cases, a temporary restraining order is filed in court, which may not be possible during a long holiday weekend. With many courts closing due to the pandemic, many cities have changed this process to their local police department. Fortunately, the police stations never close, meaning you always have access to a TRO.
You can go to your local New Jersey police department and file an official domestic violence report with them. They'll connect you with an on-call judge who will hear your case.
Make a Plan of Safety
Even once you're issued a TRO, it's important to have a safe place to go to avoid danger. You may stay with family or friends or contact one of the local resources. A safety plan is a set of actions that you can take to lower your risk of being harmed by your partner. Of course, if you're in immediate danger, call 911.
New Jersey Domestic Violence Resources
There are a variety of resources available in New Jersey to help you carry out your safety plan and many of these resources are available 24/7, including holidays.
New Jersey Domestic Violence Hotline
The New Jersey Domestic Violence Hotline connects you to resources, including crisis intervention and referrals. You can reach them at 1-800-572-SAFE.
New Jersey Coalition Against Sexual Assault (NJCASA)
The New Jersey Coalition Against Sexual Assault is for people who have been a victim of sexual domestic violence. You can reach them at 1-800-601-7200.
Women's Referral Central Hotline
The Women's Referral Central Hotline provides women with referrals to resources they need, including childcare, divorce assistance, job training, and housing. You can reach them at 1-800-322-8092 and connect with an advocate who can help.
New Jersey Address Confidentiality Program (ACP)
The ACP Hotline helps victims of domestic violence find referrals to the services they need most. You can reach them at 1-877-218-9133, but this number is for non-emergencies.
Contact a Lawyer for Additional Resources
If you're considering your legal options, it's important to have a lawyer that you trust. Many lawyers are working over the holidays, and are able to provide you with the legal assistance you need during this difficult time. A lawyer can also connect you with the resources you need. While the first thing to do after being the victim of domestic violence is to report the incident and file for a TRO, the next step is to create a plan.
Contact a Marlton Attorney for a Consultation About a Restraining Order in New Jersey Today
If you are a victim of domestic violence, you need to speak with a qualified attorney. The New Jersey domestic violence attorneys at the Law Offices of John B. Brennan represent clients throughout the state, including Marlton, Cherry Hill, Mt. Laurel, and Medford. We understand how challenging this time can be for you, which is why we will fight hard to protect your interests, and the interests of your loved ones, throughout the legal process. Call us at (856) 446-5213 or fill out our confidential contact form to schedule a consultation. We have an office conveniently located at 10000 Lincoln Dr. East, Suite 201, Marlton, NJ 08053.
The articles on this blog are for informative purposes only and are no substitute for legal advice or an attorney-client relationship. If you are seeking legal advice, please contact our law firm directly.