NJ Bill That Would Eliminate Mandatory Minimum Sentences for 29 Crimes Expecting Final Vote
March 9, 2021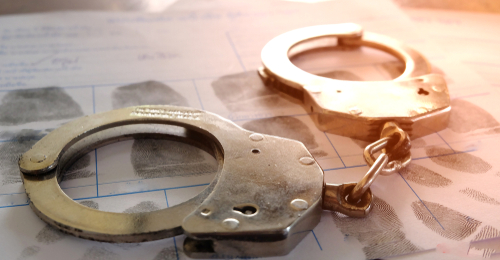 Criminal justice reform advocates are encouraging the New Jersey state Assembly to pass a bill that will eliminate mandatory minimum sentences for a variety of criminal offenses.
Bill Eliminating Certain Mandatory Minimums Passes NJ Senate
Bill S-3456 was previously approved by the state Senate and sent to the Assembly for committee meetings. The measure is part of a nationwide push to revise anti-crime legislation passed back in the 1980s and 1990s that are cited for creating racial disparities in the criminal justice system.
Measure Faces Legislative Opposition
Efforts to eliminate mandatory minimums for certain offenses have been facing opposition in the New Jersey legislature. An earlier version of the bill sought to eliminate mandatory minimums for 13 different offenses. However, that version stalled after state Senator Nicholas Sacco proposed an amendment that would have added official misconduct to the list of offenses. Media outlets subsequently reported that the son of Sen. Sacco's girlfriend is facing trial on charges including official misconduct.
The current revised version of the bill got through the state Senate after the list of offenses was expanded to 29 crimes, still including official misconduct. The expanded list included two other offenses that Sen. Sacco's girlfriend's son has been charged with.
This brought opposition from Assemblyman Brian Bergen, one of two Republicans who voted against the bill in committee. Bergen stated that he supported the initial version of the measure but could not support the bill if official misconduct were included on the list of offenses that mandatory minimums would be eliminated for.
Crimes Included in Measure
Examples of crimes that will no longer have mandatory minimum sentences should this bill pass include:
Theft by deception
Theft by failure to make required disposition of property
Shoplifting
Official misconduct
Perjury
Bribery in official matters
Money laundering
Tampering with public records
Leading a cargo theft network
Leading a narcotics trafficking network
Maintaining premises for the storage or resale of stolen cargo
Maintaining premises for drug manufacturing
Employing a juvenile in a drug distribution scheme
Possession with intent to distribute on school property
Selling drugs to persons under 18
Selling drugs to a pregnant woman
Unlawful computer access or computer hacking
Hindering apprehension or prosecution
Bringing implements for escape into a prison
However, many of these offenses will continue to be eligible for extended term sentences.
Efforts Part of Criminal Justice Reform Aimed at Correcting Racial Disparities
A criminal justice reform group found that African American residents in New Jersey are 10 times more likely to be incarcerated than white residents, which represents the highest incarceration disparity of any state in the U.S.
Another group supporting the elimination of mandatory minimum sentences authored a letter calling on the Assembly to pass the bill, citing data showing that Black individuals were four times as likely to be imprisoned for official misconduct compared to white individuals. The group also noted that there were currently only 44 individuals incarcerated in New Jersey for official misconduct, and called on the Assembly to not delay criminal justice reform for thousands of people due to the disagreement over including official misconduct on the list of offenses.
Contact an Experienced Marlton Criminal Defense Lawyer About Your Charges in New Jersey
Were you arrested or charged with a crime in New Jersey? The consequences of a conviction could be severe, leaving you with a permanent criminal record and possibly even sending you to jail. That is why you need to speak with a qualified criminal defense attorney as soon as possible about your case. The Law Office of John B. Brennan has successfully represented clients charged with a crime in Cinnaminson, Delran, Medford, Moorestown, and throughout New Jersey. Call (856) 988-5443 or fill out the online contact form to schedule a consultation with a member of our legal team. We have an office conveniently located at 10,000 Lincoln Dr. East, Suite 201, Marlton, NJ 08053.
The articles on this blog are for informative purposes only and are no substitute for legal advice or an attorney-client relationship. If you are seeking legal advice, please contact our law firm directly.