Penalties For Heroin Possession in New Jersey
January 28, 2023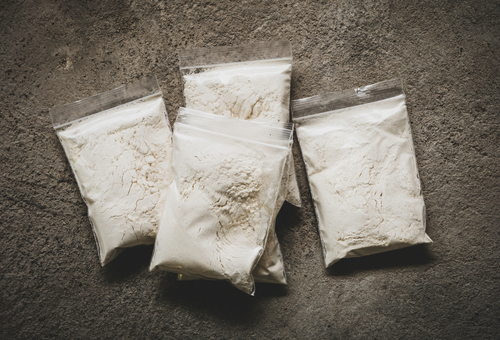 New Jersey lists the possession of heroin as a third-degree crime. Understanding the different levels of charges and their potential consequences is important if you're dealing with pending heroin possession charges. This can help you evaluate your legal options and consider any legal defense you may have available.
Potential Consequences for Possession of Heroin
In most cases, the possession of heroin is classified as a third-degree crime. Other factors, like the addition of weapons, can add to the severity of potential charges. A third-degree crime in New Jersey can lead to prison time of between three-five years. The defendant may also be charged with a required probation time of up to five years.
Someone charged with possession of heroin is also likely to receive expensive fines. These fines come from the Drug Enforcement Demand Reduction (D.E.D.R.) program. The penalty for third-degree possession of heroin in New Jersey is a fine of $1,000. However, additional fines up to $35,000 are also possible.
Legal Defense Options Available for the Possession of Heroin
If you're being charged with the possession of heroin, you may be wondering what defense options are available to you. One of the best options may be the New Jersey Pretrial Intervention Program. This program is available to first-time offenders in New Jersey. You must request to be included in the program and accepted. If accepted, you'll receive probation instead of prison time. The typical probation time of the Pretrial Intervention program is typically between one-three years. If you meet all the requirements of the program, your charges are dismissed and your case may be eligible for expungement.
If you're not eligible for this program, you may have other defense options available. A few common defenses may include challenging the legality of the traffic stop in the first place, the validity of the proof of possession, and the details of the car or home search. It's important to know the details of your case to decide if any of these defense options are available.
Second-Degree Possession of Heroin Charges
While most possession of heroin cases in New Jersey are categorized as a third-degree crime, some may fall into a second-degree crime. Second-degree charges carry with them higher prison sentences and more expensive fines. The most common reason to be charged with second-degree possession rather than third-degree is the quantity of heroin in possession. If a defendant has more than one ounce, but less than five ounces of heroin, they may be charged with a second-degree crime.
Second-degree possession of heroin can lead to between five-ten years in a New Jersey state prison, a mandatory fine of $2,000, and potential fines of up to $75,000, or more.
When to Contact a Drug Defense Lawyer
New Jersey has strict consequences when it comes to the possession of certain drugs, including heroin. If you're being charged with second or third-degree possession of heroin, it's important that you reach out to a local criminal defense lawyer as soon as possible to consider your legal defense options.
Contact an Experienced Marlton Criminal Defense Lawyer About Your Heroin Possession Charges in New Jersey
Were you arrested or charged with heroin possession in New Jersey? The consequences of a conviction could be severe, leaving you with a permanent criminal record and possibly even sending you to jail. That is why you need to speak with a qualified criminal defense attorney as soon as possible about your case. The Law Office of John B. Brennan has successfully represented clients charged with heroin possession in Marlton, Mt. Laurel, Mt. Holly, Moorestown, and throughout New Jersey. Call (856) 446-5123 or fill out the online contact form to schedule a consultation with a member of our legal team. We have an office conveniently located at 10,000 Lincoln Dr. East, Suite 201, Marlton, NJ 08053.
The articles on this blog are for informative purposes only and are no substitute for legal advice or an attorney-client relationship. If you are seeking legal advice, please contact our law firm directly.
Disorderly conduct consists of any improper behavior such as fighting, threats of violence, or creating a dangerous atmosphere.