Penalty for Possessing An Illegal Unregistered Firearm in New Jersey
June 30, 2021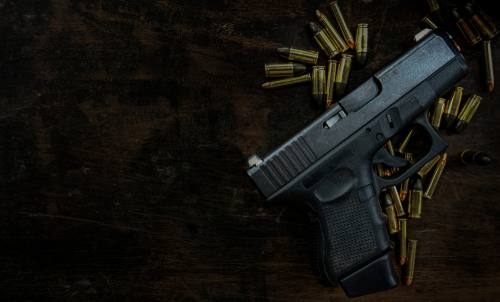 If you own a firearm in New Jersey, it is important to know the state and federal laws. Otherwise, you put yourself at risk of criminal charges.
New Jersey Gun Laws
Firearm owners are expected to know both state and federal laws. You may learn some of these laws through a firearm safety class. New Jersey laws are divided into two types of laws including a set of laws that regulate the legal purchase of firearms and another that determines gun offenses.
Firearm Purchases in New Jersey
If you live in New Jersey and want to legally own a gun, you must receive a permit from the state. This includes not only firearms but also BB guns and pellet guns. If you are caught in possession of a firearm without a legal permit, you could be met with between 5-10 years of prison time. Additionally, a permit is required for the purchase of each gun, not just for general gun ownership.
The state laws also have rules as to how often you can buy firearms. For example, you can only make one handgun purchase per month.
New Jersey Firearm Registration Requirements
A permit is different from a registration. Actually registering your firearm is not required, but is optional in New Jersey. This is because the state considers a permit to be sufficient for keeping track of gun owners.
Carrying Firearm Rules in New Jersey
Carrying a firearm also has different rules than buying in New Jersey. New Jersey does require each person who carries a firearm to have a carry permit. This is a permit that the state allows you to carry a firearm with you in public. This requires an application in which you can demonstrate your need.
New Jersey does not frequently issue carry permits to residents. These are often reserved for police officers.
Additional New Jersey Firearm Laws
It is important to also be aware of other laws regarding firearms. For example, you cannot carry more than 10 rounds in a magazine. There may be some exceptions to these rules based on when you bought the gun and what type of permits you currently have. It is important to update your knowledge on both types of laws not only when you own a firearm, but also when buying additional guns.
How to Avoid Criminal Gun Charges in New Jersey
The best way to avoid criminal gun charges in New Jersey is to know the laws carefully. New Jersey has detailed and strict laws when it comes to owning and carrying firearms. Not knowing these laws can get you into a lot of trouble, including potential jail time.
If you are currently dealing with criminal gun charges, it is important to consider your options as soon as possible. In addition to the strict laws, New Jersey also has severe legal consequences for breaking the laws. You need a criminal defense lawyer that can help you navigate the legal system and consider your options.
Contact an Experienced Marlton Criminal Defense Lawyer About Your Firearm Charges in New Jersey
Were you arrested or charged with firearm charges in New Jersey? The consequences of a conviction could be severe, leaving you with a permanent criminal record and possibly even sending you to jail. That is why you need to speak with a qualified criminal defense attorney as soon as possible about your case. The Law Office of John B. Brennan has successfully represented clients charged with firearm charges in Marlton, Pemberton, Cherry Hill, Mt Laurel, and throughout New Jersey. Call (856) 446-5123 or fill out the online contact form to schedule a consultation with a member of our legal team. We have an office conveniently located at 10,000 Lincoln Dr. East, Suite 201, Marlton, NJ 08053.
The articles on this blog are for informative purposes only and are no substitute for legal advice or an attorney-client relationship. If you are seeking legal advice, please contact our law firm directly.
Disorderly conduct consists of any improper behavior such as fighting, threats of violence, or creating a dangerous atmosphere.