What is Considered a Terroristic Threat?
January 24, 2021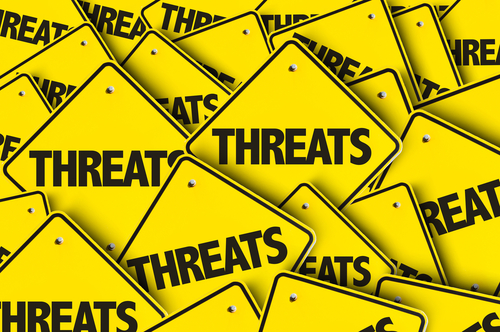 We have all lost our temper from time to time. Maybe someone cut you off on the highway, took the last gallon of milk at the store, or tossed a cigarette butt that landed at your feet. Most of the time, we brush these little annoyances off, but sometimes when tensions boil over, people can say things they might not mean. Unfortunately for them, the state of New Jersey can be very quick to turn a basic argument into a terroristic threat charge, which is a felony. Getting the right representation if you or a loved one has been charged with terroristic threats could mean the difference between dropped or reduced charges and jail time with a lifelong criminal record.
If you or a loved one finds themselves charged with terroristic threats, the Law Office of John B. Brennan should be your first call. With over 30 years of criminal trial experience, John B. Brennan's voice is the one to trust during stressful times.
What is a Terroristic Threat?
First off, what does New Jersey consider terroristic threats? New Jersey has a three-point checklist to warrant the charge:
A person needs to threaten another person
That threat must be of a violent nature
The threat must be made to "terrorize" or made with no regard for the threatened party's emotional or physical well-being.
The subjective nature of the crime is one of the most important reasons to have proper legal representation. The parameters for this are constantly changing and expanding; For example, after the onset of the Coronavirus pandemic, coughing on someone and telling them you have Covid-19 is now considered to be a terroristic threat in New Jersey.
Penalties for Making a Terroristic Threat in New Jersey
Unfortunately, the penalties for terroristic threats are steep. Third degree terroristic threats carry a 3-5-year prison sentence with up to $75,000 in fines. Second degree terroristic threats, meaning the threat was made during a national or state emergency can carry sentences from 5-10 years and fines of up to $250,000.
The daunting appearance of all those years and dollars are all designed to shake you up. If you or your loved one has been charged with terroristic threats in New Jersey, schedule a consultation with an experienced criminal defense attorney as soon as possible. Your criminal defense lawyer will make sure that your rights are protected. 
Contact an Experienced Marlton Criminal Defense Lawyer About Your Terroristic Threat Charges in South Jersey
Were you arrested or charged with terroristic threats in New Jersey? The consequences of a conviction could be severe, leaving you with a permanent criminal record and possibly even sending you to jail. That is why you need to speak with a qualified criminal defense attorney as soon as possible about your case. The Law Office of John B. Brennan has successfully represented clients charged with terroristic threats in Burlington, Camden, Cumberland, Gloucester, Mercer, Ocean, and Salem counties and throughout New Jersey. Call (856) 988-5443 or fill out the online contact form to schedule a consultation with a member of our legal team. We have an office conveniently located at 10,000 Lincoln Drive East, Suite 201, Marlton, NJ 08053.
The articles on this blog are for informative purposes only and are no substitute for legal advice or an attorney-client relationship. If you are seeking legal advice, please contact our law firm directly.