Are New Jersey Arrest Records Public?
April 1, 2022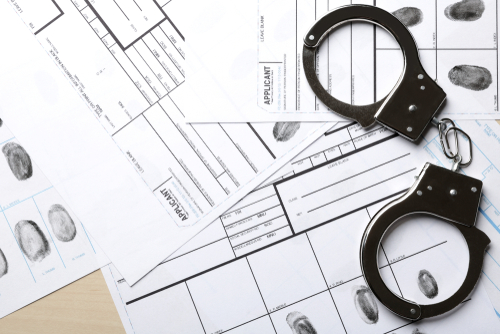 A criminal record can have many consequences on your personal and professional life. As such, you may be wondering if arrest records are public and if potential landlords or employers can access them. We answer this commonly asked question below.
What is an Arrest Record?
An arrest record is a report that lists the details of an arrest. It may include the offender's name, address, crime, and details about the victim if there was one.
Are Arrest Records Public in New Jersey?
Who can access arrest records depends on the details and type of charges. As a general rule, most arrest records are available to the public. However, this can vary from state to state. The New Jersey Open Public Records Act means that most arrest records are available to anyone in the state. Interested parties can access arrest records through the state website or using a third-party search program.
Exceptions to the Rule
There are some exceptions to the general rule that all arrest records are public. If someone goes through the process of expungement, and the courts approve it, their records will no longer be public. Other reasons that a state may choose to keep arrest records sealed include:
An ongoing investigation
The record contains inaccurate information
There are public safety concerns
The offender is a juvenile
Additionally, some public records may only include limited information. For example, New Jersey limits access to juvenile criminal records to the offender, their legal team, parents/legal guardians, and some agencies. Juveniles may also request to have their arrest records sealed after five years. Adult victims may also petition to have their records sealed with an expungement.
Arrest Records Vs. Background Check
A background check is often a part of screening for employment. It's important to remember that arrest records are not the same as a background check. They may include the same information, but this is not always the case. Additionally, a background check usually requires the person to agree to the investigation, whereas arrest records are readily available to the public.
Some states, including New Jersey, prohibit expunged arrest records from appearing on a background check. You can also request a copy of your background check.
Charges Commonly Made Public
Some types of charges are commonly made public. One of these charges is sex crimes. Every state, including New Jersey, has a public sex registry. If charged with certain crimes, the state requires offenders to register their location with this agency. This notifies neighbors and police officers when a person with a sexual assault record lives in the area.
How to Remove Public Access to Your Arrest Record
There are many reasons you may want to seal your arrest record. If you're applying for a new job or moving to a new neighborhood, you may not want your criminal record to follow you. If it has been at least 10 years since you were charged, you may qualify for expungement. The state does have additional requirements, including no additional charges within that time period. Work with an experienced Marlton criminal defense lawyer today to review your case and file the necessary paperwork to have your arrest records expunged.
Contact an Experienced Marlton Criminal Defense Lawyer About Your Criminal Charges in New Jersey
Were you arrested or charged with criminal charges in New Jersey? The consequences of a conviction could be severe, leaving you with a permanent criminal record and possibly even sending you to jail. That is why you need to speak with a qualified criminal defense attorney as soon as possible about your case. The Law Office of John B. Brennan has successfully represented clients charged with criminal charges in Marlton, Moorestown, Mt. Laurel, Medford, and throughout New Jersey. Call (856) 446-5123 or fill out the online contact form to schedule a consultation with a member of our legal team. We have an office conveniently located at 10,000 Lincoln Dr. East, Suite 201, Marlton, NJ 08053.
The articles on this blog are for informative purposes only and are no substitute for legal advice or an attorney-client relationship. If you are seeking legal advice, please contact our law firm directly.
Disorderly conduct consists of any improper behavior such as fighting, threats of violence, or creating a dangerous atmosphere.