Common Crimes Committed During the Holidays
November 26, 2022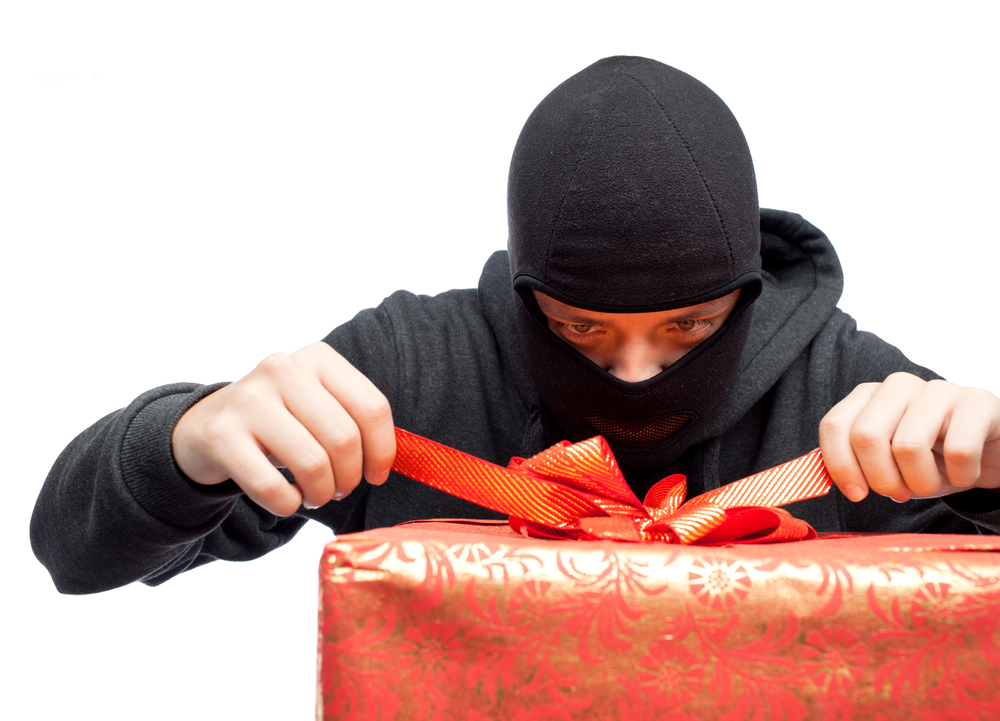 The holiday season is upon us, which means long afternoons spent shopping and weekends hosting family and friends. You might also be surprised to learn that the holidays also mean an increase in crimes. Learn what crimes are most common during the holiday season and what you should do if you're arrested.
These are some of the most common crimes committed during the holidays.
Shoplifting
The holiday season is one of the biggest shopping times of the year. Many retailers drop prices and offer sales to get more people in the door. Millions of Americans will head out to complete their holiday shopping lists in the coming weeks. However, the busy holiday season can also be tempting for shoplifters, especially if they're short on cash.
Shoplifting in New Jersey can lead to expensive fines, jail time, and a criminal record. The consequences of shoplifting vary, depending on the value of the items stolen. The judge may also consider whether it's an offender's first or concurrent shoplifting charge when deciding on an appropriate sentence.
DUI
Holiday celebrations often involve alcohol. This may lead to more people getting behind the wheel, which leads to more DUI charges. Most cities increase the number of officers on the road to specifically look out for drunk drivers. They'll be looking for swerving drivers or drivers going under or over the speed limit.
DUI charges in New Jersey lead to mandatory fines between $300-$500, required attendance in an Intoxicated Driver Resource Center (IDRC), and up to 30 days in jail. Most drivers convicted of a DUI can also expect insurance surcharges of at least $1,000 per year for three years. The consequences of a DUI may be even worse for those with prior DUIs on their records.
Assault
Family and friend gatherings over the holidays can lead to more fights. If the police are called, it could potentially lead to criminal assault charges. Criminal assault charges in New Jersey can lead to up to six months in jail and fines up to $1,000. A judge may also order the offender to restitution and probation.
4. Identity Theft
With many people turning online to do their holiday shopping, cyber crimes are also rising. Cybercriminals may steal a person's identity and use their credit cards. Cyber crimes can lead to prison time, expensive fines, restitution, and court costs. Identity theft can also become a federal crime if it involves victims in other states.
What to Do If You're Charged With One of These Common Crimes This Holiday Season
No one wants to spend their holidays behind bars. But, if you shoplift or drive drunk, you could be stuck in jail waiting for a judge. Then, you may bring in the New Year with criminal charges that affect your ability to maintain employment or find housing. Not to mention, court fees can be expensive, meaning you'll start the year off in a difficult financial situation. It may be in your best interest to contact a criminal defense lawyer if you find yourself in legal trouble this holiday season.
A criminal defense lawyer may be able to help you negotiate your charges, which could limit the amount of jail time you receive.
Contact an Experienced Marlton Criminal Defense Lawyer About Your Criminal Charges in New Jersey
Were you arrested or charged with a crime in New Jersey? The consequences of a conviction could be severe, leaving you with a permanent criminal record and possibly even sending you to jail. That is why you need to speak with a qualified criminal defense attorney as soon as possible about your case. The Law Office of John B. Brennan have successfully represented clients charged with a crime in Marlton, Voorhees, Mt. Laurel, Moorestown, and throughout New Jersey. Call (856) 446-5123 or fill out the online contact form to schedule a consultation with a member of our legal team. We have an office conveniently located at 10,000 Lincoln Dr. East, Suite 201, Marlton, NJ 08053.
The articles on this blog are for informative purposes only and are no substitute for legal advice or an attorney-client relationship. If you are seeking legal advice, please contact our law firm directly.
Disorderly conduct consists of any improper behavior such as fighting, threats of violence, or creating a dangerous atmosphere.