Should You Answer Police Questions Without an Attorney Present?
October 22, 2022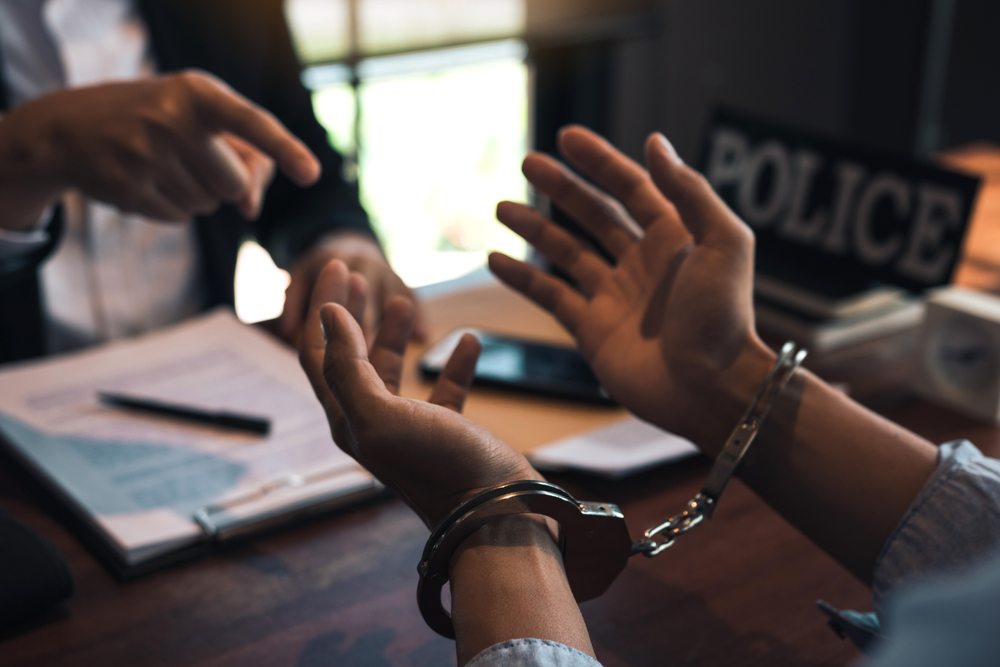 Do you know your rights if you're arrested? Do you know which questions you're legally required to answer and if the police can question you before you ask for a lawyer? These are all important things to consider so you're prepared if you ever find yourself in a situation where you're being questioned by the police.
Why Do Police Ask Questions?
Police may ask a variety of questions to investigate a case further. They may also ask questions to try to track down a suspect. Some questions are legal and may be perfectly harmless as it relates to your criminal charges. The problem, however, is that it's not always clear what a police officer's intentions are when asking questions and how they may use that information against you.
Your Basic Rights
Your rights depend on the situation and why you're being asked certain questions. If you're pulled over while driving, the officer may ask you to provide them with information such as your driver's license, insurance, and vehicle registration before asking you a few questions about where you're headed. While most state laws require that you provide a police officer with your driver's license, vehicle registration, and insurance card, you may not have to answer questions beyond that. In general, your basic rights include the following:
You have a right to refuse a search of your car, home, or yourself.
You have a right to ask if you're free to leave.
You have a right to leave if the police officer tells you you're not being detained.
You have a right not to answer questions from the police.
If the police arrest you, then it's even better to evoke your right to not answer questions without your lawyer present. Not answering questions doesn't imply guilt since this is a basic right. Instead, let the police know you'd like to talk with a lawyer before answering questions.
How a Criminal Defense Lawyer Can Help With Answering Questions
It may still be in your best interest to answer questions after hiring a lawyer. A criminal defense lawyer can be advantageous to your case because they can help guide you on what to say and what not to say.
Police are typically skilled in asking questions, and without fully understanding what they're asking or implying, you could end up looking guilty. Police may use things you say against you or try to make you feel flustered, so you end up admitting to things you didn't do.
Being questioned by the police can be stressful for anyone, even if you're innocent. Don't let the police pressure you into saying things you don't mean. You're allowed to take a few minutes to collect your thoughts. A New Jersey-based criminal defense lawyer can also help you explore the details of the crime, ensuring you provide information that is accurate.
Even if you are guilty, it's possible for police questions to lead to additional charges than your initial crime. This is why it's so important to talk with a criminal defense lawyer before talking with the police or answering questions. Your lawyer can also help you review potential defenses that may be available that could reduce your sentencing and even avoid jail time.
You have limited time to consider your options after being arrested. Reach out to a criminal defense lawyer in Marlton, New Jersey as soon as possible.
Contact an Experienced Marlton Criminal Defense Lawyer About Your Criminal Charges in New Jersey
Were you arrested or charged with a crime in New Jersey? The consequences of a conviction could be severe, leaving you with a permanent criminal record and possibly even sending you to jail. That is why you need to speak with a qualified criminal defense attorney as soon as possible about your case. The Law Office of John B. Brennan has successfully represented clients charged with criminal charges in Marlton, Voorhees, Mt. Laurel, Moorestown, and throughout New Jersey. Call (856) 446-5123 or fill out the online contact form to schedule a consultation with a member of our legal team. We have an office conveniently located at 10,000 Lincoln Dr. East, Suite 201, Marlton, NJ 08053.
The articles on this blog are for informative purposes only and are no substitute for legal advice or an attorney-client relationship. If you are seeking legal advice, please contact our law firm directly.
Disorderly conduct consists of any improper behavior such as fighting, threats of violence, or creating a dangerous atmosphere.