FAQ: New Jersey Gun Permit Laws
December 10, 2022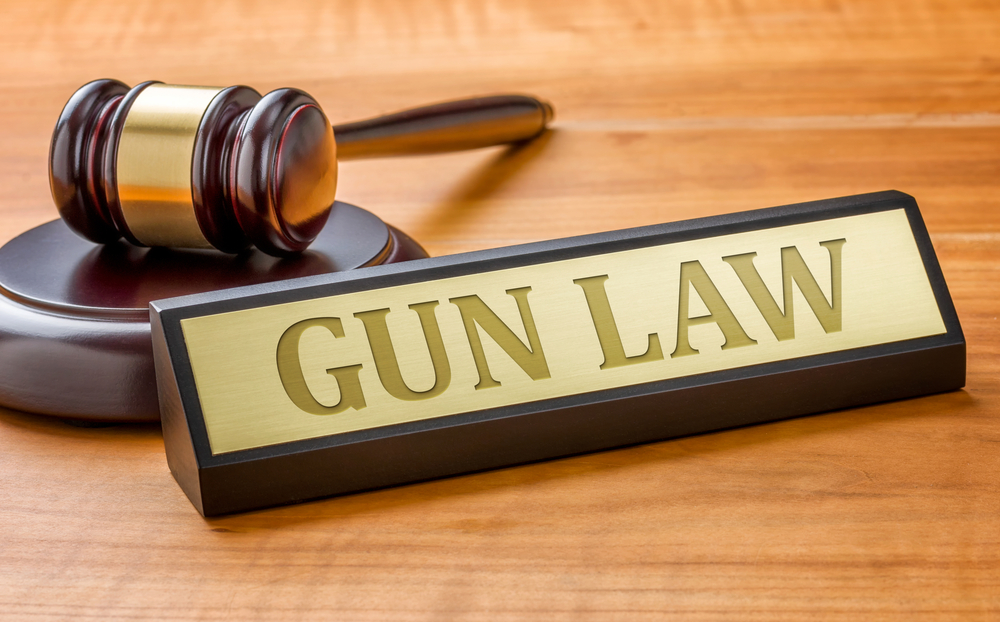 Do you have questions about the gun permit laws in New Jersey?
Learn everything you need to know about New Jersey gun permits, including state laws, costs, and restrictions in today's blog post. We'll also cover some of the most frequently asked questions NJ residents have when it comes to New Jersey gun permits.
What are New Jersey's Gun Permit Laws?
New Jersey residents and non-residents can legally carry a concealed gun with a Permit to Carry a Handgun (PCH). Buying a gun in New Jersey also requires that you purchase a permit, which usually requires a background check. You must be at least 21 years of age to apply for a New Jersey gun permit.
Applying for a PCH also requires a person to be of good moral character, complete a firearm training class, and not have a documented disability or deformity. All copies of the application must be notarized. The application should also include the following:
A completed Consent for Mental Health Search
A written statement outlining a qualification of ownership of any weapons
A list of references that have known the applicant for at least three years
Applicants will also have to include recent photographs. The state requires four color passport-size photographs along with the application package.
How Much Does it Cost to Get a New Jersey Gun Permit?
The application for a New Jersey gun permit costs $50. This payment should accompany the application with a money order made out to the State of New Jersey Treasurer.
What Are the Restrictions of a New Jersey Gun Permit?
While New Jersey doesn't strictly prohibit open carry, it is illegal to carry any gun without a permit. Even with a PCH, there are also restrictions on where you can and can't carry. For example, weapons are prohibited in hospitals, schools, and courthouses. You don't need a gun permit on your personal property in New Jersey.
What Types of Guns are Legal in New Jersey?
The New Jersey PCH only allows for the legal carry of handguns. The state prohibits high-capacity firearms or anything with more than 10 rounds of ammunition. New Jersey doesn't issue permits for buying rifles or long-range guns.
Does New Jersey Welcome Other State Permits?
New Jersey doesn't practice reciprocity, which means that they don't accept gun permits from other states. However, other states may recognize a New Jersey gun permit, including Alabama, Indiana, Iowa, and Minnesota.
It's important to note that state laws are always changing, so it's usually a good idea to check up on the most recent laws before carrying a gun in another state.
How Long is a New Jersey Gun Permit Valid?
A New Jersey gun permit is valid for two years. At the completion of this two-year period, you'll have to submit another application.
How Long Do I Have to Wait to Apply for a Gun Permit After Moving to New Jersey?
You can apply for a gun permit as soon as you get a valid New Jersey driver's license. A state-issued ID will also work for identification when applying for a PCH in New Jersey.
Contact an Experienced Marlton Criminal Defense Lawyer About Your Weapons Possession Charges in New Jersey
Were you arrested or charged with weapons possession in New Jersey? The consequences of a conviction could be severe, leaving you with a permanent criminal record and possibly even sending you to jail. That is why you need to speak with a qualified criminal defense attorney as soon as possible about your case. The Law Office of John B. Brennan has successfully represented clients charged with weapons possession in Marlton, Voorhees, Cherry Hill, Mt. Holly, and throughout New Jersey. Call (856) 446-5123 or fill out the online contact form to schedule a consultation with a member of our legal team. We have an office conveniently located at 10,000 Lincoln Dr. East, Suite 201, Marlton, NJ 08053.
The articles on this blog are for informative purposes only and are no substitute for legal advice or an attorney-client relationship. If you are seeking legal advice, please contact our law firm directly.
Disorderly conduct consists of any improper behavior such as fighting, threats of violence, or creating a dangerous atmosphere.