New Jersey Concealed Carry Permit (What Residents Need to Know)
December 15, 2022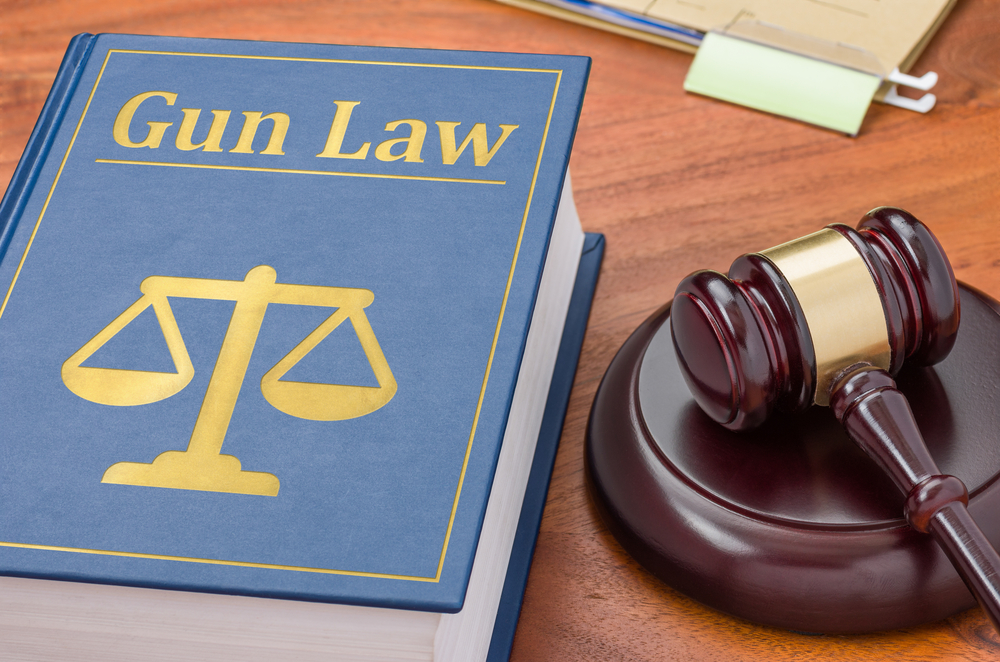 New Jersey is a concealed carry state. The state is a shall-issue state when it comes to concealed weapons permits. Find out everything you need to know about concealed carry permits, including what happens if you violate the requirements of New Jersey's laws down below.
What Does a Concealed Carry Permit in New Jersey Allow?
Concealed carry is legal in New Jersey as long as you have a New Jersey Permit to Carry a Handgun (PCH). Open carry isn't necessarily prohibited, but all gun owners must have a PCH when carrying. Both New Jersey residents and non-residents can receive a PCH after completing a firearms training class. New Jersey doesn't honor permits from other states.
Consequences of Violating New Jersey's Concealed Carry Permit Laws
Gun laws in New Jersey can be strict, so understanding what a concealed carry permit allows and doesn't is important. New Jersey is a castle doctrine state, which means that homeowners can protect their property at all costs from unauthorized intruders. The use of force is allowed if a person enters a person's personal property uninvited. The use of deadly force is only justifiable if the property owner believes that the intruder is trying to dispossess them, committing arson, burglary, or threatening loss of life or bodily harm.
New Jersey is not a constitutional carry state, which means those carrying a weapon without a PCH may result in a criminal charge. A PCH also doesn't allow a resident to carry anything other than a handgun.
Carrying a gun in New Jersey without a PCH could lead to second-degree charges. The illegal possession of air guns or spring guns could also lead to third-degree charges. The consequences of a third-degree crime in New Jersey include prison time between three to five years and legal fines of up to $15,000. Second-degree crimes in New Jersey can lead to prison time between five to 10 years and legal fines of up to $150,000.
Offenders who have prior firearms offenses may even be charged with a first-degree crime. If charged as a first-degree crime, it could lead to prison time between 10-20 years and legal fines up to $200,000.
When is a Carry Permit Not Required?
There are a few situations in which a carry permit may not be required in New Jersey. A few examples may include:
Campus police officers (appointed under P.L. 1970).
Housing authority officers.
Human service officers.
Military officers participating in drills.
Prison employees who are responsible for transporting convicted offenders.
Railway police officers.
Transit police officers.
State Parole Board officers.
This isn't a complete list, and other positions may allow the legal carrying of a gun without a PCH. If you're being wrongfully charged with firearm possession, it may be worth it to talk with a criminal defense lawyer. Criminal charges can lead to prison time, expensive fines, and a permanent criminal record. This could affect your employment and housing options in the future. Even if you're being charged with carrying a gun without a PCH, there may be defenses or plea deals to reduce your charges.
Contact an Experienced Marlton Criminal Defense Lawyer About Your Firearm Possession Charges in New Jersey
Were you arrested or charged with firearm possession in New Jersey? The consequences of a conviction could be severe, leaving you with a permanent criminal record and possibly even sending you to jail. That is why you need to speak with a qualified criminal defense attorney as soon as possible about your case. The Law Office of John B. Brennan has successfully represented clients charged with firearm possession in Marlton, Medford, Mt. Laurel, Cherry Hill, and throughout New Jersey. Call (856) 446-5123 or fill out the online contact form to schedule a consultation with a member of our legal team. We have an office conveniently located at 10,000 Lincoln Dr. East, Suite 201, Marlton, NJ 08053.
The articles on this blog are for informative purposes only and are no substitute for legal advice or an attorney-client relationship. If you are seeking legal advice, please contact our law firm directly.
Disorderly conduct consists of any improper behavior, such as fighting, threats of violence, or creating a dangerous atmosphere.