Jersey Shore Residents Charged in 16-Year-Old's Drug Overdose
November 9, 2021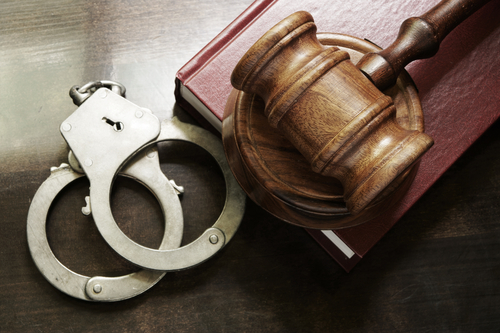 Two residents from the Jersey Shore were recently arrested and charged in connection to the overdose death of a 16-year old boy. Continue reading to learn more about what happened.
What Happened
Stephanie O'Neill and David Belk of Little Egg Harbor, NJ were indicted by an Ocean County Grand Jury on November 4th, 2021 on charges of strict liability drug-induced death after they supplied a 16-year old boy with heroin that was laced with fentanyl. The individuals have also been charged with endangering the welfare of a child, possession of heroin, possession of heroin with intent to distribute, and distribution of heroin.
The minor was found unresponsive on the floor of an East Susquehanna Driver back in July 2021. According to the responding officers, the minor was taken to Hackensack Meridian Southern Ocean Medical Center where he was later pronounced dead. The toxicology report confirmed the presence of heroin and fentanyl and was later determined to be the cause of his death. 
Drug-Induced Death Charges Are Increasing in New Jersey
In recent months, prosecutors in New Jersey have been charging drug dealers with drug-induced death if someone they sell laced drugs to overdoses and dies as a result of them. Another New Jersey resident was arrested and charged with drug-induced death after selling heroin and fentanyl to a 35-year old male. 
Consequences of Drug-Induced Death Charges in NJ
The charges for drug-induced death are severe, especially when fentanyl is involved since it's known to be approximately 100 times stronger than morphine. If you're charged with drug-induced death, you will be facing steep penalties including 10-20 years in prison, driver's license suspension for up to two years, and a fine of up to $200,000. This type of conviction does not merge with other charges, meaning you could be facing additional drug possession and distribution charges, each of which comes with severe penalties. 
This is why you need an experienced criminal defense attorney who understands the severity of the charges levied against you. 
Contact an Experienced Marlton Drug Defense Attorney About Your Drug Crime Charges in New Jersey
Have you been charged with a drug-related offense in New Jersey?  A drug crime conviction can carry with it heavy fines, jail time, and driver's license suspension! That is why it is imperative that you speak with a qualified drug defense lawyer about your case. The Law Office of John B. Brennan represents clients charged with use, possession, production, distribution, and related drug offenses in Mount Holly, Mount Laurel, Pemberton, Cherry Hill, and throughout New Jersey. Call (856) 988-5443 or fill out our confidential online form to schedule a free consultation about your case. We have an office conveniently located at 10,000 Lincoln Dr. East, Suite 201, Marlton, NJ 08053.
The articles on this blog are for informative purposes only and are no substitute for legal advice or an attorney-client relationship. If you are seeking legal advice, please contact our law firm directly.