NJ Prosecutors Beginning to Charge Drug Dealers for Strict Liability Drug-Induced Deaths
October 30, 2021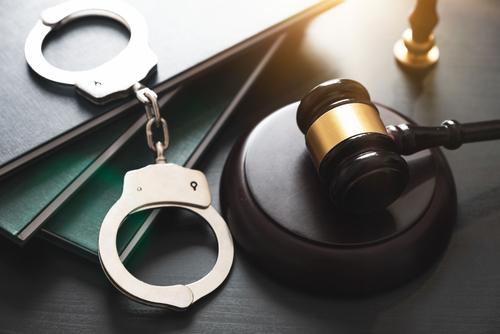 Drug dealers in New Jersey are now facing strict liability drug-induced death charges if someone they sold laced drugs to overdoses on them. One recent case is highlighting how this is happening.
Suspected NJ Drug Dealer Arrested for Strict Liability Drug-Induced Death
A suspected drug dealer in New Jersey was arrested three days after investigators connected him to the death of a 35-year old man who had overdosed on a cocktail of heroin and fentanyl. Autopsy reports showed that the 35-year old had both drugs in his system at the time of his death and were the subsequent cause of his untimely passing. D'Andre Tubbs, the suspected drug dealer in this case, was arrested for supplying both drugs to the victim a day before his death. As a result, he was charged with strict liability-drug-induced death. 
According to the Drug Enforcement Administration, fentanyl – which is approximately 100 times stronger than morphine – is usually disguised and laced with heroin to enhance its effectiveness. If Tubbs is convicted, he faces up to 20 years in prison. Prosecutors in New Jersey are turning to strict-liability drug-induced death charges as a means of punishing drug dealers who sell drugs that have a high risk of causing overdose and death in the people who take them. This is all the more reason why having an experienced criminal defense attorney by your side is important.
What Can a Drug Dealer in New Jersey Be Charged with When Drugs Lead to Someone's Death?
In New Jersey, the criminal code includes a provision for the crime of drug-induced death. Under the drug-induced death, anyone who manufactures or distributes drugs can be held strictly liable for any death caused by the ingestion, injection, or inhalation of the drug. Strict liability means that the state does not need to prove that you acted negligently, recklessly, or intentionally. Instead, the state only needs to prove that someone died from drugs that you manufactured or distributed. 
Drug-induced death is a first-degree indictable offense (felony), which carries a sentence of 10 to 20 years in prison along with a fine of up to $200,000. A drug-induced death conviction also does not merge with other criminal offenses, meaning that you can be charged with other crimes.
Contact an Experienced Marlton Drug Defense Attorney About Your Drug Crime Charges in New Jersey
Have you been charged with a drug-related offense in New Jersey?  A drug crime conviction can carry with it heavy fines, jail time, and driver's license suspension!  That is why it is imperative that you speak with a qualified drug defense lawyer about your case. The Law Office of John B. Brennan represents clients charged with use, possession, production, distribution, and related drug offenses in Mount Holly, Mount Laurel, Pemberton, Cherry Hill, and throughout New Jersey. Call (856) 988-5443 or fill out our confidential online form to schedule a free consultation about your case. We have an office conveniently located at 10,000 Lincoln Dr. East, Suite 201, Marlton, NJ 08053.
The articles on this blog are for informative purposes only and are no substitute for legal advice or an attorney-client relationship. If you are seeking legal advice, please contact our law firm directly.