Most Common Crimes Committed on Halloween Night
October 6, 2021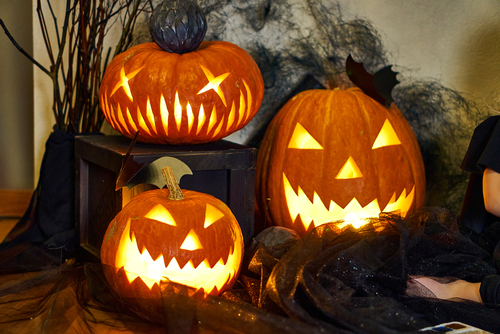 Halloween is one of the most anticipated holidays of the fall season. While it is a time for dressing up and enjoying endless amounts of candy, it's also a common time for crimes.
Here are some of the most common crimes committed on Halloween night:
Driving Under the Influence
Many adult Halloween celebrations include alcoholic beverages. While enjoying a beverage or two during your celebrations isn't typically a big deal, it can be, as it can lead to a DUI or DWI charge. This is especially true if you get behind the wheel. Most cities ramp up their police presence on holidays, including Halloween, in search of under the influence drivers.
Potential Consequences of DWI
In New Jersey, the potential consequence of driving while under the influence (DWI) includes fines between $300- $500, 12-48 hours in an IDRC class, insurance surcharges of $1,000 or more, and up to 30 days in jail. These potential consequences may increase if the offender has previous charges.
Possession of Alcohol
Minors may receive charges related to alcohol consumption on Halloween night, as well. Underage drinking is common on Halloween as teens may plan their own celebrations or test out alcohol.
Potential Consequences of Minor Possession
If your teen is charged with consumption of alcohol or underage possession, they may receive a $250 charge for the first offense and $350 for additional offenses. If they have a driver's license, it may be suspended.
Property Vandalism
Teens may also engage in the destruction of property on Halloween. Halloween pranks are common and may be considered vandalism, especially if the damage is permanent.
Potential Consequences of Vandalism in New Jersey
If charged with vandalism or criminal mischief in New Jersey, the potential consequences vary, depending on the value of the damage. Charges, however, could go up to $15,000 in fines and up to five years in prison. In some cases, vandalism may lead to even worse charges, if someone was injured.
Theft
Surprisingly, Halloween is a common holiday for theft. Halloween follows closely behind New Year's Day and President's Day as the most common day for vehicle theft.
Potential Consequences for Theft
Theft charges in New Jersey often depend on the value of the items stolen. The courts will also likely consider if the offender has prior offenses or not. New Jersey law considers theft of less than $200 to be a disorderly persons offense, which leads to up to six months in jail and fines up to $1,000. However, theft of items valued at more than $75,000 is considered a second-degree felony. This can lead to fines of up to $15,000 and prison time between 5-10 years.
When to Contact a Criminal Defense Lawyer
No one expects to get into trouble on Halloween or any other day of the year. If you do find yourself in legal trouble this Halloween, it's always a good idea to consider your legal options. A criminal defense lawyer can help you understand your charges and evaluate your defense options. You may have legal defenses available that can help you avoid prison or reduce your sentencing.
Contact an Experienced Marlton Criminal Defense Lawyer About Your Criminal Charges in New Jersey
Were you arrested or charged with theft or vandalism in New Jersey? The consequences of a conviction could be severe, leaving you with a permanent criminal record and possibly even sending you to jail. That is why you need to speak with a qualified criminal defense attorney as soon as possible about your case. The Law Office of John B. Brennan has successfully represented clients charged with criminal charges in Marlton, Moorestown, Mt. Laurel, Medford, and throughout New Jersey. Call (856) 446-5123 or fill out the online contact form to schedule a consultation with a member of our legal team. We have an office conveniently located at 10000 Lincoln Dr. East, Suite 201, Marlton, NJ 08053.
The articles on this blog are for informative purposes only and are no substitute for legal advice or an attorney-client relationship. If you are seeking legal advice, please contact our law firm directly.
Disorderly conduct consists of any improper behavior such as fighting, threats of violence, or creating a dangerous atmosphere.