The New Jersey Prevention of Domestic Violence Act Explained
October 3, 2021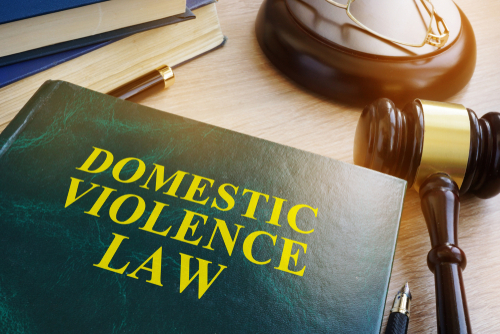 New Jersey has a law that protects victims of domestic violence, which is referred to as the Prevention of Domestic Violence Act (PDVA). Whether you're the victim of domestic violence or know someone who is, it's important to know what this act means and how it may better protect you and your loved ones.
What is the New Jersey Prevention of Domestic Violence Act?
The New Jersey Prevention of Domestic Violence Act allows victims of domestic violence to file and receive a temporary restraining order against the offender. While the victim would still need to file and attend a court date to receive a permanent restraining order, this would give them temporary protection.
The PDVA was signed into place in 1991 and includes a total of 19 criminal offenses that can be considered domestic violence. A few of these include:
Homicide
Terroristic threats
Kidnapping
Criminal restraint
False imprisonment
Criminal sexual contact
Lewdness
Burglary
Under this act, the defendant must be at least 18 years of age and have committed one of these acts of crime. To be considered domestic violence, the plaintiff and defendant must have had a specific relationship. The law does not require specificities of any gender. Instead, the domestic relationship must have been one of marriage, separation, divorce, living together, or someone who the person has previously dated. Couples who share a child together may also qualify.
How Does the PDVA Protect Victims?
Previously, a victim of domestic violence would have to wait until a court date to receive protection from an offender. The PDVA act, however, allows them to file for a temporary restraining order. This gives them time to collect the evidence they need to build a solid case against the offender.
How to File for a PDVA
If you, or a loved one, is the victim of domestic violence, filing for a temporary restraining order under the PDFA law may be a good idea. You can file for a temporary restraining order with the Domestic Violence Unit at your local Superior Court Family Division.
A staff member will interview the victim. They will likely receive an immediate hearing, to which the defendant is not notified so you don't have to worry about being in contact with them. If your request is denied, you do have a right to go in front of a judge. If your request is approved, you will be issued a temporary restraining order for 10 days.
How to Prepare for Your Permanent Restraining Order Hearing Date
It's important to consider your plan after this 10-day period. The court will schedule a hearing for a permanent restraining order within this time limit. It may be beneficial to work with a lawyer to ensure that you're prepared for this upcoming hearing. The defendant will be notified of this hearing date, so it's important that you're prepared. You'll need good evidence to prove why you need the order, and why it should be a permanent order.
Contact a Marlton Attorney for a Consultation About a Restraining Order in New Jersey Today
If you are a victim of domestic violence, you need to speak with a qualified attorney. The New Jersey domestic violence attorneys at the Law Offices of John B. Brennan represent clients throughout the state, including Marlton, Cherry Hill, Mt. Laurel, and Medford. We understand how challenging this time can be for you, which is why we will fight hard to protect your interests, and the interests of your loved ones, throughout the legal process. Call us at (856) 446-5213 or fill out our confidential contact form to schedule a consultation. We have an office conveniently located at 10000 Lincoln Dr. East, Suite 201, Marlton, NJ 08053.
The articles on this blog are for informative purposes only and are no substitute for legal advice or an attorney-client relationship. If you are seeking legal advice, please contact our law firm directly.