NJ Resident Facing Attempted Murder Charges For Alleged Hit-And-Run in Bound Brook
February 25, 2021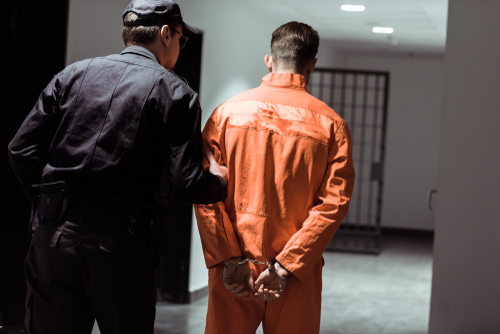 A resident of Benardsville, NJ has been recently charged with two counts of first-degree attempted murder after running down two pedestrians in the parking lot of the Bound Brook Train Station back in December 2019. 
What Happened
At around 1:30 a.m. on December 20, 2019, members of the Bound Brook Rescue Squad and Bound Brook Police Department responded to a call that a pedestrian had been run over at the Bound Brook Train Station. When law enforcement arrived on the scene, they found that two men, aged 31 and 36 had been severely injured.
According to witness statements, William D. Hoke, 47, struck the two men, which propelled their bodies more than 10 feet into a parked car before Hoke fled the scene. After an investigation was complete, it's believed that Hoke intentionally hit the men with his vehicle. Later reports indicated that all three men were customers of a local bar/restaurant prior to the incident, however the name of the establishment or if something transpired there hasn't been released.
The Charges
Police found Mr. Hoke later that day and took him into custody where he was booked at the Somerset County Jail. The state of New Jersey filed a motion to detain Mr. Hoke pending trial, but he was released on January 3, 2020.
On Wednesday, February 24, 2021, however, Mr. Hoke was indicted on two counts of first-degree attempted murder, two counts of possessing a weapon for unlawful purposes, two counts of endangering an injured victim and leaving the scene of a motor vehicle accident resulting in serious bodily injury.
If convicted of first-degree murder, Mr. Hoke could be facing up to life in prison. The state of New Jersey takes second and first-degree murder charges very seriously, which is why you need to hire a criminal defense lawyer who can aggressively fight for your rights. 
Contact an Experienced Marlton Criminal Defense Attorney About Your Violent Crime Charges in New Jersey
Have you been charged with a violent crime in New Jersey? A criminal conviction can carry with it heavy fines, jail time, and driver's license suspension. That is why it is imperative that you speak with a qualified criminal defense lawyer about your case. The Law Office of John B. Brennan represents clients in Mount Laurel, Moorestown, Voorhees, Medford, and throughout New Jersey. Call (856) 988-5443 or fill out our confidential online contact form to schedule a free consultation about your case. I am located at 10,000 Lincoln Dr. East, Suite 201, Marlton, NJ 08053.
The articles on this blog are for informative purposes only and are no substitute for legal advice or an attorney-client relationship. If you are seeking legal advice, please contact our law firm directly.