Will I Lose My Job if I Get a DUI?
November 4, 2020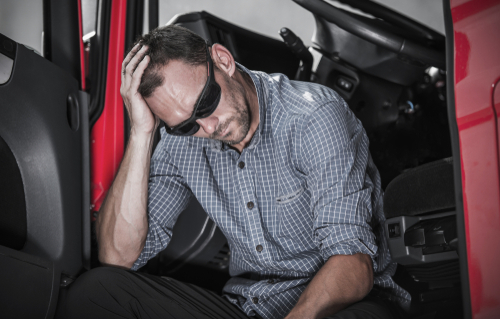 When you are arrested for DUI, you are obviously facing the possibility of criminal penalties like fines, community service, or jail time, in addition to other penalties such as insurance surcharges, license suspensions, and ignition interlock requirements. But you may not consider the possible consequences that an arrest and conviction for DUI can have on your employment. The possibility of losing your job for a DUI arrest or conviction will often depend on the type and the terms of your employment. 
Provisions in Your Employment Contract
Your employment contract or your employee handbook may expressly state that your conviction for an offense such as DUI gives grounds for your employer to terminate you for cause.
Employment in Transportation Services
Working in a job such as a bus driver, taxi driver, truck driver, delivery driver or pilot may also subject you to losing your job in the event of a DUI arrest and conviction. Your employment contract may state that your employer will have grounds to terminate you for cause if you are convicted for driving under the influence. A DUI conviction may also result in the suspension or even revocation of the commercial driver's license or pilot's license that you need for your job. Your employer may also decide to terminate you if you are required to install ignition interlock devices (an alcohol breath test device hooked into a vehicle's ignition system that you must blow into to start the vehicle and prevents the vehicle from starting if it detects alcohol on your breath), since your employer may not want to install such devices on its vehicles that you drive.
Employment in Jobs That Require Driving
You may also lose your job if driving is a part of your job description; for example, you are required to drive to different offices or sites. If your license is suspended or if your employer no longer trusts you to drive in a safe manner while on the job, your employer may simply decide to terminate your employment — your employer may not want to take the chance that you get into an accident while driving as part of your job, which would subject your employer to liability for any injuries or damage caused by such an accident. For those same reasons, your employer may also be obligated by its insurer to terminate your employment if your conviction means that you pose too great a risk to insure.
Jobs That Require Professional Licenses
Certain professions, such as lawyers, doctors, and accountants must hold professional licenses that require people in these professions to adhere to certain ethical and professional standards — these standards include refraining from being arrested or convicted or otherwise doing anything that would bring disrepute upon the profession, such as an arrest or conviction for DUI. Such an arrest or conviction may subject a person holding a professional license to disciplinary proceedings, potentially leading to a suspension or revocation of a license.
Publicly Visible Positions
Individuals in publicly visible positions, such as CEOs of corporations, public employees, or educators, may be terminated or asked to resign where an arrest or conviction for DUI reflects poorly on the individual and therefore by extension on the employer.
Consequences of a DUI Conviction on Your Job
Finally, even if your employer does not have explicit grounds to terminate you for an arrest or conviction for DUI, if you are convicted and must serve jail time or community service during regular business hours, your employer may decide to terminate you since you will obviously be unable to report to work for reasons that were within your control.
Contact an Experienced Marlton DWI Defense Attorney About Your Drunk Driving Charges in New Jersey
Have you been charged with a DWI or DUI offense in New Jersey? A drunk driving conviction could leave you with a permanent record, and it could result in your driver's license being suspended for a very long time. That is why it is imperative that you speak with a qualified DWI defense lawyer about your case. The lawyers at the Law Office of John B. Brennan represent clients charged with drunk driving, breath test refusal, and related offenses in Cherry Hill, Mount Holly, Haddonfield, Haddon Heights, and throughout New Jersey. Call (856) 988-5443 or fill out our confidential online contact form to schedule a free consultation about your case. We have an office located at 10,000 Lincoln Dr. East, Suite 201, Marlton, NJ 08053.
The articles on this blog are for informative purposes only and are no substitute for legal advice or an attorney-client relationship. If you are seeking legal advice, please contact our law firm directly.