What Should I Do if I Am Arrested for a DUI on New Year's Eve?
November 23, 2020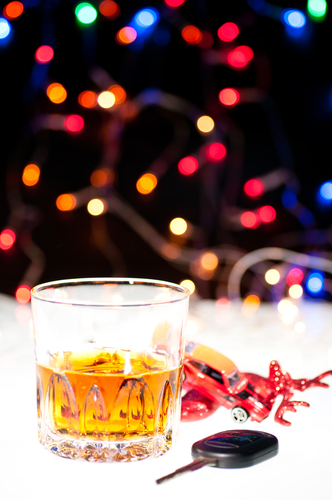 New Year's Eve is a time for parties and meals to be shared with family and friends. This also means events where alcohol will be served. If you have someone who will act as a designated driver, you may feel free to consume one or a couple of drinks over the course of an evening. But if you are driving after your New Year's Eve party or dinner after having consumed alcohol, you may find yourself arrested for DUI in New Jersey.
New Year's Eve Means Increased Police Surveillance
Although you might think that the police departments in New Jersey would try to give officers the holiday off, many departments often increase surveillance for people who decide to drink and drive from New Year's Eve parties and dinners. Police departments may have more officers on patrol or may set up DUI checkpoints on heavily-traveled routes to catch people behind the wheel who are under the influence of alcohol.
Consequences of a DUI Conviction in NJ
An arrest and subsequent conviction for DUI can have consequences that follow you for years to come. While a first-time DUI conviction may not seem serious, if you have prior DUI convictions you are likely facing jail time and license suspensions. Even a first-time conviction will likely result in fines, surcharges, and increased insurance premiums. You may also be required to attend courses on the dangers of drunk driving, and to install an ignition interlock device on your vehicles, which is a breathalyzer device attached to your ignition that prevents the vehicle from starting if it detects alcohol on your breath.
A DUI conviction can also have consequences on your professional life, as well. Many jobs require you to have a clean driving record, so a DUI conviction can lead to the loss of employment. If you have to perform community service or serve jail time and will be out of work as a result, your employer may decide to terminate your employment. 
Read more: Will I Lose My Job if I Get a DUI?
What to Do If You've Been Arrested for DUI
If you are arrested for DUI, you may have legal options and defenses available to you that may allow you to avoid the most serious consequences of a DUI conviction. First, you should always comply with a request to take a breathalyzer or blood alcohol test. While refusing a test might help you avoid criminal penalties, your driver's license can still be suspended for refusing a test. You should also remember that you don't have to answer any questions asked by the police, and that you have the right to speak with an attorney prior to answering any questions.
Speaking with a DUI defense attorney when you are arrested can help you protect your legal rights and defenses. It may be possible to challenge the results of a breath or blood alcohol test by showing that the testing equipment was not properly calibrated or that the test was performed too long after your arrest to provide a reliable result. It may also be possible to challenge the legality of your stop altogether. Finally, a lawyer may be able to negotiate with prosecutors to reduce the severity of your charges.
Contact an Experienced Marlton DWI Defense Attorney About Your Drunk Driving Charges in New Jersey
Have you been charged with a DWI or DUI offense in New Jersey? A drunk driving conviction could leave you with a permanent record, and it could result in your driver's license being suspended for a very long time. That is why it is imperative that you speak with a qualified DWI defense lawyer about your case. The lawyers at the Law Office of John B. Brennan represent clients charged with drunk driving, breath test refusal, and related offenses in Mount Laurel, Moorestown, Voorhees, Medford, and throughout New Jersey. Call (856) 988-5443 or fill out our confidential online contact form to schedule a free consultation about your case. We have an office located at 10,000 Lincoln Dr. East, Suite 201, Marlton, NJ 08053.
The articles on this blog are for informative purposes only and are no substitute for legal advice or an attorney-client relationship. If you are seeking legal advice, please contact our law firm directly.