NJ Attorney General Orders Prosecutors to Stop Processing Low-Level Marijuana Cases
December 5, 2020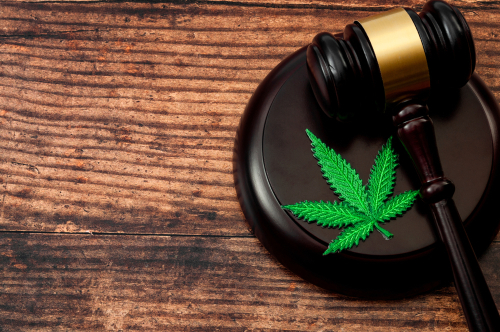 Last month, New Jersey Attorney General Gurbir Grewal ordered state prosecutors to halt proceedings on all low-level marijuana possession cases, pending the outcome of bills in the state legislature that would decriminalize and legalize marijuana.
Low-Level Marijuana Prosecutions Halted
Attorney General Grewal wrote to municipal, county, and state prosecutors shortly before the Thanksgiving holiday to direct that any defendants charged only with possession, being under the influence of marijuana, having possession of marijuana while driving, and other marijuana-related offenses should have their prosecutions postponed until at least January 25, 2021. The order applies to all adults and juveniles facing charges, along with anyone arrested on those offenses during the rest of 2020. For defendants who are facing other criminal charges in addition to marijuana-related offenses, prosecutors are being given discretion to either postpone the case or dismiss the marijuana charges.
Individuals charged with possession of marijuana with intent to distribute are not subject to the Attorney General's directive and their criminal prosecutions will proceed as usual.
Legislature Moves to Decriminalize Possession
Following the approval of a referendum by New Jersey voters during the November 2020 general election to legalize marijuana, the state legislature has moved to decriminalize the possession of up to six ounces of marijuana for personal use and distribution of up to one ounce, pending the referendum going into effect. However, despite passing in the New Jersey Senate, the bill has stalled in the Assembly due to a provision that would downgrade penalties for possession of psychedelic mushrooms, or psilocybin.
The legislature has also begun taking up the process of drafting and passing regulations for the legal production, sale, possession, and use of recreational marijuana, following the voters' approval of legalized recreational marijuana.
Marijuana Arrests Continue Despite Legalization Vote
Attorney General Grewal's directive reminded law enforcement that recreational marijuana remains illegal until regulated by lawmakers, although the directive encouraged police officers to use "discretion when handling low-level marijuana offenses." Nevertheless, despite the voters' approval of the legalization referendum, prosecutors have continued to file charges against individuals for simple marijuana possession offenses. In addition, the ACLU noted that the directive does not halt arrests for marijuana possession. Defense attorneys report uneven enforcement of the law, with prosecutors outright dismissing simple marijuana possession charges in some cases and continuing to pursue prosecution in other cases.
What to Do If You Are Arrested for Possession of Marijuana
Possession of recreational marijuana remains illegal in New Jersey until the state legislature passes regulations to put the voters' legalization referendum into effect. If you are in possession of recreational marijuana prior to then, you can be arrested and charged with a crime. If you are caught with marijuana, you need to speak to a criminal defense attorney as soon as possible. Following Attorney General Grewal's directive, an experienced criminal defense lawyer may be able to have your prosecution postponed or even have your marijuana possession charges dismissed outright if you are charged with possession of smaller amounts of marijuana.
Read more: Expungement – How and Why It's Important
Contact an Experienced Marlton Drug Defense Attorney About Your Marijuana Drug Crime Charges in New Jersey
Have you been charged with a drug related offense in New Jersey?  A drug crime conviction can carry with it heavy fines, jail time, and driver's license suspension!  That is why it is imperative that you speak with a qualified drug defense lawyer about your case. The Law Office of John B. Brennan, represents clients charged with use, possession, production, distribution, and related drug offenses in Cherry Hill, Mount Holly, Haddonfield, Haddon Heights, and throughout New Jersey. Call (856) 988-5443 or fill out our confidential online form to schedule a free consultation about your case. I am located at 10,000 Lincoln Dr. East, Suite 201, Marlton, NJ 08053.
The articles on this blog are for informative purposes only and are no substitute for legal advice or an attorney-client relationship. If you are seeking legal advice, please contact our law firm directly.