Does New Jersey Consider Drug Possession a Felony?
December 15, 2020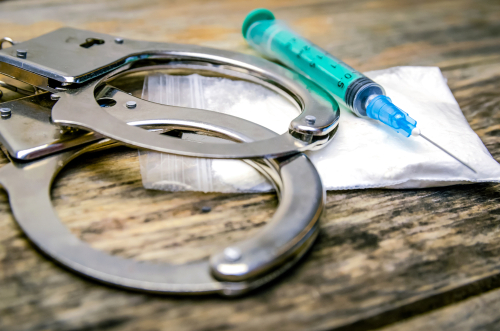 If you are arrested in New Jersey for possession of controlled substances, you may wonder whether you will be charged with a criminal felony for your offense. New Jersey takes drug possession crimes seriously. As a result, many drug possession crimes in New Jersey are treated as felonies (also known as "indictable crimes" in New Jersey) and accordingly carry harsh penalties in the event of conviction. 
Read more: NJ Attorney General Orders Prosecutors to Stop Processing Low-Level Marijuana Cases
What Is Criminal Possession?
Criminal possession can be defined as the "intentional control and dominion" or "the ability to affect and care for an item during a span of time" with "knowledge of the identity of what the item is. Criminal possession can be described as actual possession or constructive possession. Actual possession is an item being on the person or under the direct physical control of an individual.
Conversely, constructive possession occurs when an item is not within a person's direct physical control but is nonetheless thought of as within the person's legal control and possession. Constructive possession can be found when a person has the intention and capacity to exercise control over an item — for example, an item found in a bedroom may be considered to be constructively possessed by an individual who sleeps in that bedroom, especially if police encounter both the individual and the item in the bedroom at the same time.
New Jersey's Drug Possession Statute
In New Jersey, most drug possession offenses are graded as a third-degree indictable crime; possession of personal-use quantities of marijuana or hashish are instead often charged as disorderly persons offenses (misdemeanors). A conviction for a third-degree crime carries a possible sentence of three to five years in prison along with a potential fine of up to $35,000. In addition, drug convictions require a six-month suspension of the offender's driver's license, even if his or her offense did not involve a vehicle.
Under New Jersey's drug possession statute:
"It is unlawful for any person, knowingly or purposely, to obtain, or to possess, actually or constructively, a controlled dangerous substance or controlled substance analog, unless the substance was obtained directly, or pursuant to a valid prescription or order form from a practitioner, while acting in the course of his professional practice…"
Possession of any drug in Schedule I, II, III, or IV in New Jersey's Schedule of Controlled Dangerous Substances, constitutes a third-degree crime; possession of any drug in Schedule V, or of more than 50 grams of marijuana or more than five grams of hashish is charged as a fourth-degree crime. Possession of 50 grams or less of marijuana, or five grams or less of hashish, is charged as a disorderly persons offense.
Federal Drug Possession in New Jersey
Drug crimes are prosecuted even more harshly under federal law. All federal drug possession crimes are charged as felonies, with conviction often resulting in a sentence of prison time and significant fines. Possession of smaller quantities of drugs can result in a sentence of five years, while second convictions or possession of larger quantities of drugs can result in prison sentences beginning at 10 years and ranging up to 40 years or even life.
Contact an Experienced Marlton Drug Defense Attorney About Your Drug Crime Charges in New Jersey
Have you been charged with a drug related offense in New Jersey?  A drug crime conviction can carry with it heavy fines, jail time, and driver's license suspension!  That is why it is imperative that you speak with a qualified criminal defense lawyer about your case. The Law Office of John B. Brennan, represents clients charged with use, possession, production, distribution, and related drug offenses in Mount Laurel, Moorestown, Voorhees, Medford, and throughout New Jersey. Call (856) 988-5443 or fill out our confidential online form to schedule a free consultation about your case. I am located at 10,000 Lincoln Dr. East, Suite 201, Marlton, NJ 08053.
The articles on this blog are for informative purposes only and are no substitute for legal advice or an attorney-client relationship. If you are seeking legal advice, please contact our law firm directly.