What Happens During a Pretrial Detention Hearing?
January 4, 2021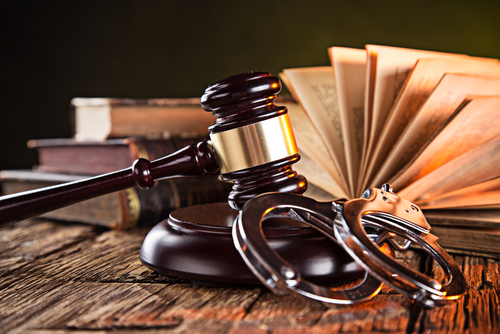 When you or a loved one is awaiting trial in New Jersey, the pretrial hearing can be one of the most important moments in the case – and proper legal representation is the best weapon to bring to the fight. Without proper representation, you could be fighting the case from behind bars, making it nearly impossible to get the advocacy you deserve.
What Happens
At pretrial, the judge will determine whether the defendant will be held without bail, released under certain conditions or released under their own recognizance. Since there are many factors that go into the judge's decision, it is important to both understand them, and have an experienced attorney at your  side.
The first step the judge takes is the public safety assessment (PSA) of the defendant. The PSA is determined by analyzing a series of parameters to "score" the defendant, determining his risk to the public or possible flight risk if allowed out while awaiting trial. The defendant's PSA score is analyzed across three major categories:
Failure to appear: this applies to a defendant who may have previously failed to appear in court for previous offenses, may have pending charges during the time of the arrest or have previous convictions. 
New criminal activity: this refers to a defendant's behavior as it relates to previous  convictions, both for violent and non-violent crimes. In addition, previous incarceration and failure to appear in court within two years of the new charge can all play a role in a  defendant's PSA. 
New violent offense/current violent offense: this refers to a defendant's pending charges. Age is also considered. 
It's important to note that crimes such as murder and certain weapon offenses are often not eligible for release.
Read more: Who May Obtain a Firearm?
Can a Defendant be Released During Pretrial?
In order for a defendant to be released during pretrial, the judge must utilize the PSA score to determine whether or not they will be a risk to themselves or others.
If the judge finds that the defendant should remain in custody without bail, that decision can be  appealed under some circumstances. For an appeal to be considered (and the judge's decision to be overturned), it  must be shown by the defense that the judge did not adequately evaluate the defendant's PSA, offered no explanation as to why they went against the PSA, or that the judge is proven to have been otherwise been irrational in their decision making. 
Read more: The Eternal Criminal Record
Contact an Experienced Marlton Criminal Defense Lawyer About Your Criminal Charges in NJ
Do you have a pretrial detention hearing in New Jersey? Without the right representation, the consequences could  be severe. That is why you need to speak with a qualified criminal defense attorney as soon as possible  about your case. The Law Office of John B. Brennan has successfully represented clients with their pretrial hearings in Burlington, Camden, Cumberland, Gloucester, Mercer, Ocean, and Salem counties  and throughout New Jersey. Call (856) 988-5443 or fill out the online contact form to schedule a  consultation with a member of our legal team. We have an office conveniently located at 10,000 Lincoln  Drive East, Suite 201, Marlton, NJ 08053. 
The articles on this blog are for informative purposes only and are no substitute for legal advice or an attorney-client relationship. If you are seeking legal advice, please contact our law firm directly.