4 Tips to Avoid a DUI Over the Summer
August 27, 2022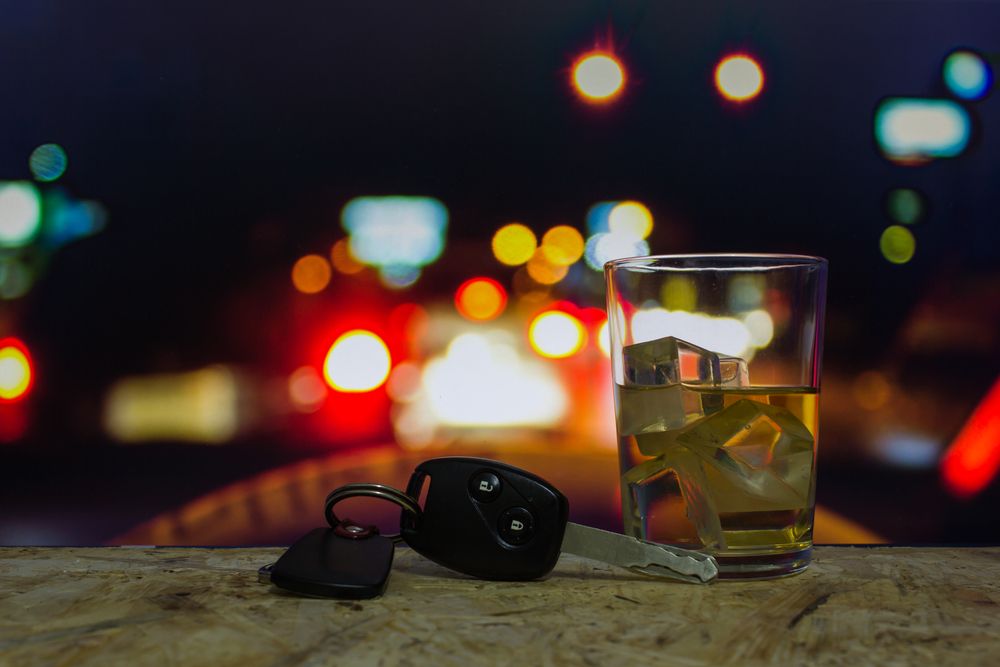 Though the summer season is nearing its end, it's not over yet! Summer is a time best spent at the beach or with friends at BBQs. As many New Jersey residents try to make the most of the remaining weeks of summer, they may make decisions that wind up costing them their freedom.  Before you head out to celebrate the last few weeks of summer, make sure you're taking the necessary steps to avoid a costly DUI.
Know New Jersey's Laws
Knowing New Jersey's laws, specifically as they relate to DUIs, can help you stay within the legal limits. New Jersey's BAC limit is 0.08%. This means if your BAC is at or above 0.08%, you may be charged with a DUI. New Jersey has a zero-tolerance policy for drivers under the age of 21 years. Any BAC can be charged as a DUI if you're under the legal drinking age.
Read more: Will I Lose My Job If I Get A DUI?
Avoid Drinking and Driving at Any Level
Determining when you're at or exceeding a 0.08 BAC is difficult. Certain factors, like how much you ate, what you ate, and if you're taking any medications, can affect your BAC level, too. For this reason, it may be best to adopt a no-drinking and driving policy. If you plan on having any drinks, consider alternative transportation.
Figure Out a Designated Driver Ahead of Time
You're likely to be less tempted to get behind the wheel when you already have transportation arranged. Many of the rideshare apps allow you to pre-book a ride. If you rideshare to the summer party in the first place, you won't be able to give in to driving while drunk. If you're attending a party with a large group of people, choose someone to be the designated driver.
Read more: Can A DUI Cost You Your Nursing License?
Follow New Jersey's Rules of the Road
Speeding, distracted driving, failing to stop at a red light, and reckless driving all put a target on you when driving. So, even if you have only had one alcoholic beverage and you're under the legal limit, you may still be pulled over. Following New Jersey's rules of the road can help you avoid an expensive ticket and even an accident.
A DUI can be expensive and life-changing. In addition to the potential for jail time, you could also be required to attend an Intoxicated Driver Resource Center. You're likely to notice an increase in your insurance rates, and the DUI on your record may affect your employment options.
Being Charged With a DUI?
The risks of a DUI are great. If you're being charged with a DUI, it's important to consider your options as soon as possible. Depending on the details of your charges, you may be able to have them reduced. This can lead to fewer fines and, in some cases, even avoiding jail time altogether.
If you're dealing with additional charges on top of the DUI, it's even more important to reach out to a lawyer. It's best to contact a Marlton DUI defense lawyer as soon as possible. This helps you navigate the legal system in a way that protects your rights and helps you evaluate your legal options before being charged.
Simply put, the risks are too great to ignore your DUI charges.
Contact an Experienced Cherry Hill DWI Defense Attorney About Your Drunk Driving Charges in New Jersey
Have you been charged with a DWI or DUI offense in New Jersey? A drunk driving conviction could leave you with a permanent record, and it could result in your driver's license being suspended for a very long time. That is why it is imperative that you speak with a qualified DWI defense lawyer about your case. The Law Office of John B. Brennan represents clients charged with drunk driving, breath test refusal, and related offenses in Marlton, Cherry Hill, Moorestown, Medford, and throughout New Jersey. Call (856) 446-5123 or fill out our confidential online form to schedule a consultation about your case. We have an office located at 10,000 Lincoln Dr. East, Suite 201, Marlton, NJ 08053.
The articles on this blog are for informative purposes only and are no substitute for legal advice or an attorney-client relationship. If you are seeking legal advice, please contact our law firm directly.